Liverpool defender Trent Alexander-Arnold couldn't resist taking a pop at Jose Mourinho after the Reds' 2-1 win over Tottenham on Wednesday.
Roberto Firmino rose above Alderweireld and headed home Robertson's late corner kick to send Liverpool to the top of the Premier League table, three points above Tottenham.




It followed a thrilling first half which saw Son Heung-min cancel out Mohamed Salah's strike with a clinical finish past Alisson Becker.
Bergwijn and Harry Kane both missed golden opportunies before Firmino scored the winner and tensions threatened to boil over after the game as Mourinho exchanged words with Klopp on the pitch.
Asked what he said to the Liverpool's manager, Mourinho told Amazon Prime Video: 'I told him the best team lost and he disagreed but that's his opinion.
'By the way, if I behave the same way on the touchline, like he does, I have no chance to stay there and I'm out for a minute.'




The unhappy Tottenham coach continued: 'That's animated? 'Do you want me to take the table with the time from the fourth official's hands [referring to Pep Guardiola's behaviour at the end of Manchester City's draw with West Brom] to see what happens to me?
'I'm saying that for some reason I am different. That's the only thing I say.'




Mourinho's post-match interview did not go unnoticed as Alexander-Arnold wasted no time in rubbishing the Spurs manager's suggestion that the 'best team lost' the game.
'Best team won,' the England international posted with a big smiling emoji on his Instagram page.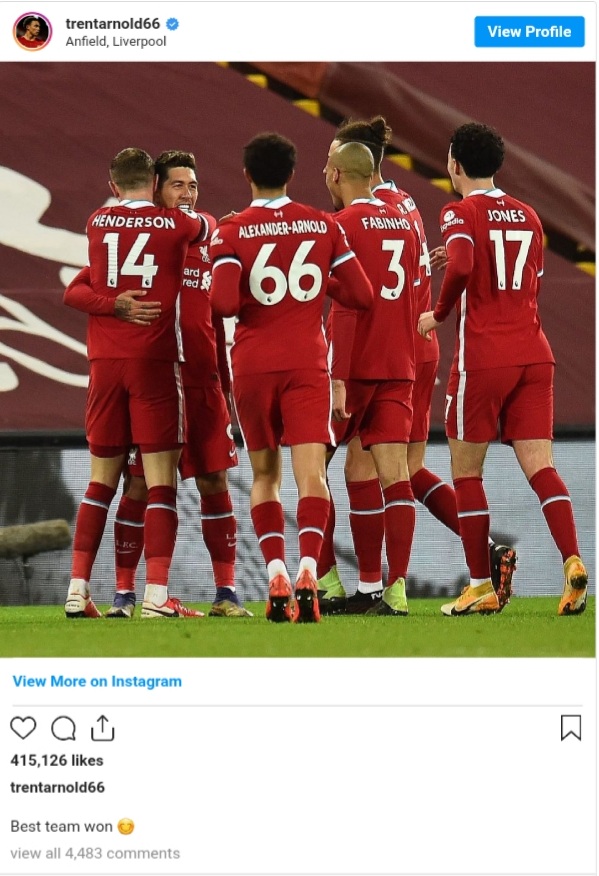 Arnold later shared a picture of him poking his tongue out with the same message in his IG stories.
Klopp said he thought Mourinho was 'joking' with his suggestion that Tottenham were the better team.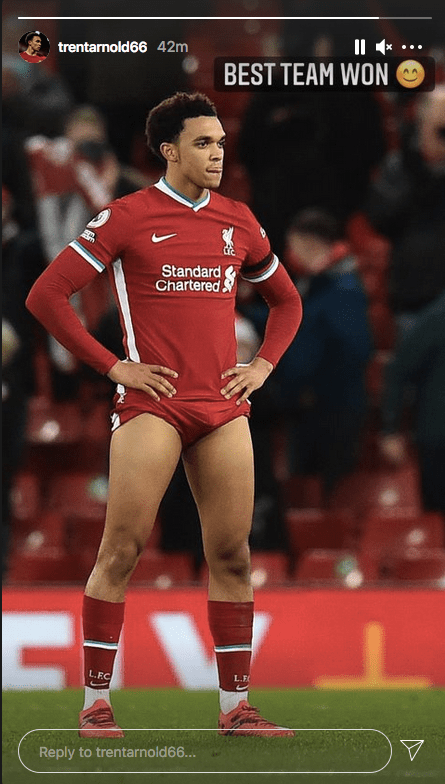 'It was not heated at all,' Klopp said on BBC Radio 5 live. 'He wasn't happy because he told me the better team lost – and I thought he was joking! 'But he wasn't. So that's it.'
The German coach told Amazon Prime Video: 'My English is worse than I thought! 'I thought he said to me, "The better team lost" and nothing about my behaviour on the touchline. 'So I have no idea what that is.'