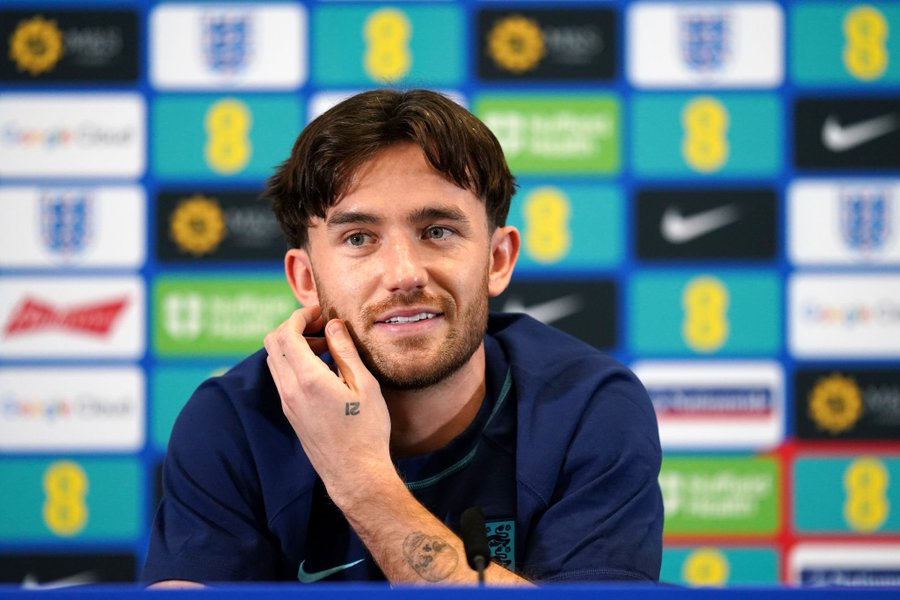 Ben Chilwell has conceded that it was 'very challenging' on his mental health to miss the World Cup through injury but he credited Reece James for helping him during the tough spell.
The 26-year-old suffered a hamstring injury in November when Chelsea played with Dinamo Zagreb at Stamford Bridge in the UEFA Champions League group stage.




He pulled up clutching the back of his thigh in the fourth minute of added time before he was helped off the field. As a result, Chilwell missed the opportunity to represent England at the World Cup in Qatar.
Speaking to the press ahead of England's Euro 2024 qualifiers, the defender explained how the injury affected him as well as how he was helped by James. Chilwell said: "Of course mentally, you know it's very challenging.
"I think all footballers go through periods in their career where things are mentally challenging and you've got to be resilient, strong and try and come through out the other side stronger.
"That's pretty much the way I've tried to look at the injuries I've had and missing the World Cup, trying to spin them into positive situations and better myself mentally and physically so that when I did come back playing, I was ready to help Chelsea and England as well.




"It's difficult when you miss out on a World Cup but at the end of the day I'm an England supporter above all else," he added. "I've been an England supporter my whole life, so of course I watched the games.
"We were at a training camp in Abu Dhabi with Chelsea for the knockout games and, like I said, I'm an England fan so I was cheering the team on. I'm absolutely delighted to get called up and I'm focused on two very important games."

James also missed the World Cup due to injury and Chilwell is happy to see his Chelsea teammates back. The left-back said: "I'm equally very pleased [to see him back in the squad].
"I know the kind of player Reece is and in a kind of weird way it was nice that we had each other during that time because it was someone that you could share the pain, so to speak, of missing a World Cup with. We helped each other a lot through that experience.
"We've come out stronger and we're both playing well for our club at the moment and hopefully we can help us do well this week."