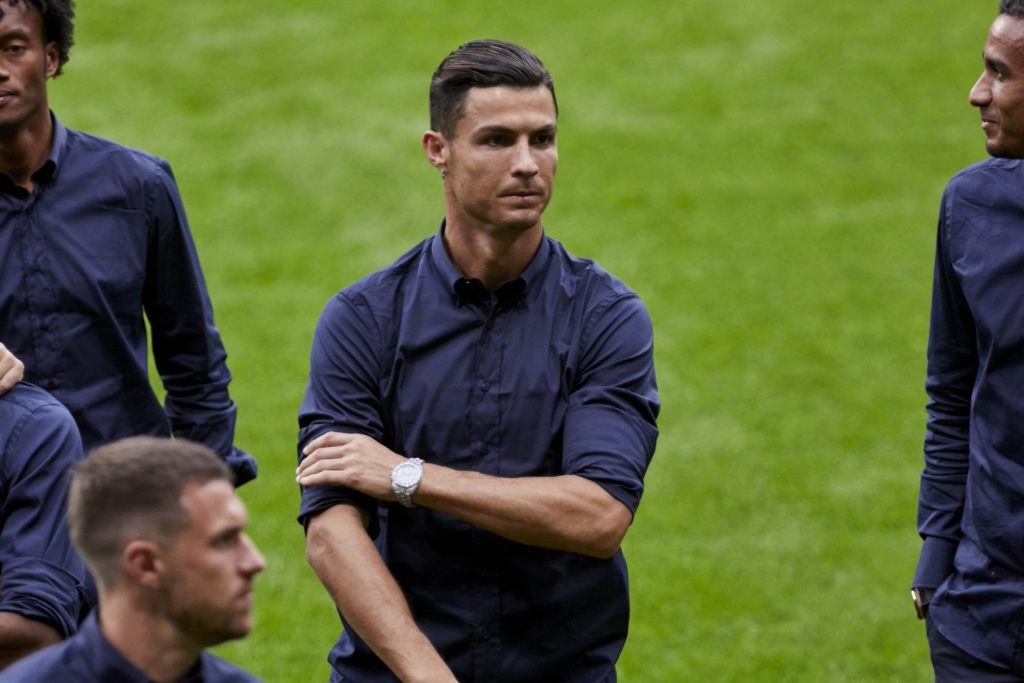 Juventus forward Cristiano Ronaldo has confirmed that he was just 'one step away' from joining Arsenal before he made a move to Manchester United in 2003.
The Portuguese superstar was signed by the Red devils from Sporting in '03 for £12.24m after the two teams met in a pre-season friendly and United were captivated by the teenager.
However, United were not the first team to show an interest in the Portugal international, with Arsenal already having made an approach for his signature.




Ronaldo confirmed in an ITV interview with Piers Morgan that he was close to joining Arsenal: 'Very close. One step. Seriously.
'It didn't happen, but Arsenal, I appreciate what they did for me, especially Arsene Wenger, but football you never know where you are going to play, life is like that.
'But I appreciate Arsenal because it is a fantastic club.'
This is not the first time Ronaldo has spoken of Arsenal's failed move for him, having also confirmed that he just had the pick of any European giant before moving to Manchester United.




'There had been contacts with so many other teams, Valencia for example were one of them,' the Juve forward told Portuguese TV station TVI this year.
'I met with Arsene Wenger and was about to go to Arsenal. I talked to Barcelona, Real Madrid and Inter too but after the friendly against Manchester United, who were already interested, they became even more interested and they sped up negotiations and signed me.'