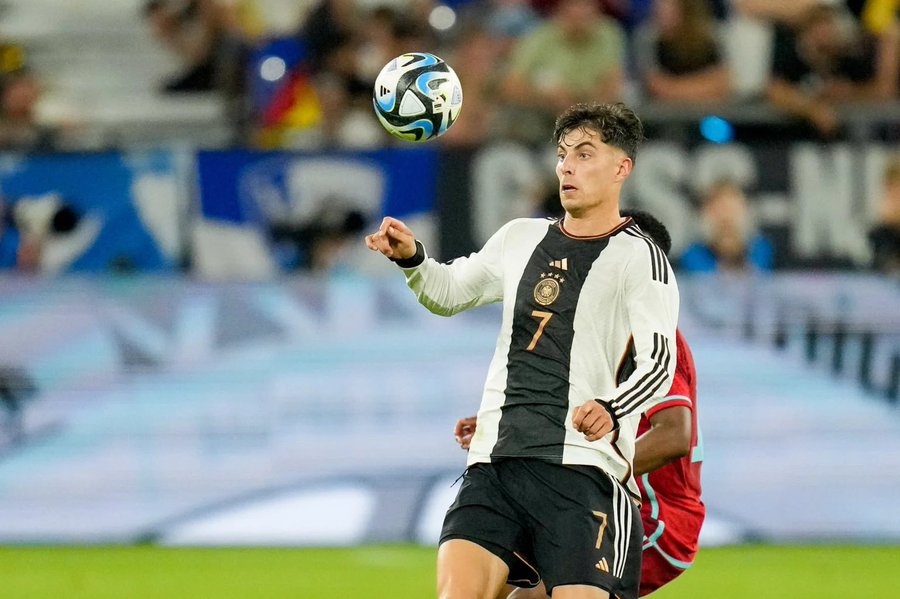 New Arsenal signing Kai Havertz has been brutally mocked by supporters after his reply to Mason Mount's goodbye video.
Mount posted a heartfelt video saying goodbye to Chelsea fans ahead of his £60 million move to Manchester United.




The 24-year-old, who completed his medical at Carrington on Monday, will sign a five-year contract at Old Trafford worth a reported £250,000 per week.
He is set to become Erik ten Hag's first signing of this summer, but before either club confirmed the news, Mount took said farewell to Blues fans, having been at the club since the age of six.

"Hi Chelsea fans. Given the speculation over the last six months, this may not come as a surprise to you but it doesn't make it any easier to tell you that I've made a decision to leave Chelsea," he began.
"I wanted to tell you directly how grateful I've been for all of your support over the last 18 years.
"I know some of you won't be happy with my decision, but it's what is right for me at this moment in my career," he added.
Supporters and players were quick to express their gratitude to the England star, and among them was Kai Havertz, who recently completed the £62m move to Arsenal.




Havertz commented four crying face emojis which has left supporters puzzled, with many fans ripping into the 24-year-old.
One fan replied: "Why you cryin' fam?" Another one wrote: "Bro you are the same."
A third added: "Lmaooo he thought he's still a Chelsea player." A fourth person responded: "Bro forgot he's one of them."
A fifth said: "He is getting coked."
Meanwhile, other fans reckoned the joke was on Chelsea, with one user claiming: "He's just mocking Chelsea at this point."
It is not the first time Havertz has angered Chelsea fans on social media after he posted a tweet with Mateo Kovacic on Twitter, captioned "We're ready."
Kovacic recently agreed to join reigning Premier League champions Man City, with both players leaving the club this summer.