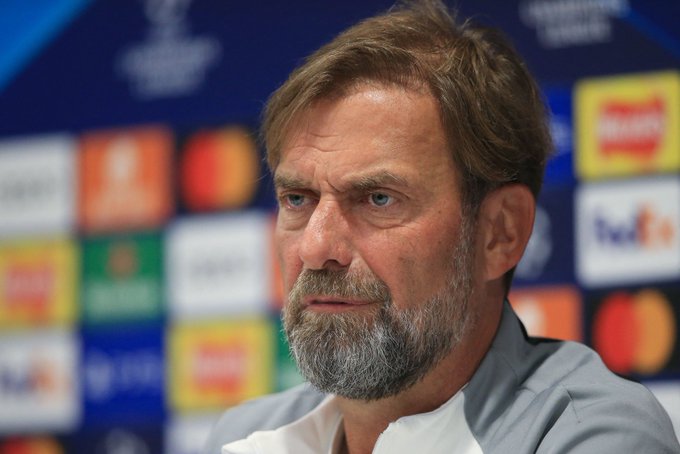 Jurgen Klopp has responded to Andy Robertson saying Liverpool are getting worse after they were eliminated out of the FA Cup by Brighton.
Kaoru Mitoma scored a last-minute goal as Brighton knocked Liverpool out of the FA Cup at the Amex Stadium.




The fourth round clash appeared to be heading to a replay after Lewis Dunk cancelled Harvey Elliott's opener, but Mitoma sent Brighton through in a dramatic way.
It was another bad outcome for Liverpool, who have won just one of their last six matches in all competitions, slipping to ninth in the Premier League.
The Reds challenged for an unprecedented quadruple last campaign but have endured a poor run this term, with Robertson saying the team have been 'nowhere near good enough'.
Speaking after Liverpool's defeat to Brighton, Robertson told ITV: 'It's bitterly disappointing.




'We were more competitive than two weeks ago but that didn't take much. We created chances and were more compact but at the end of the day we are out of the cup.
'At a club like Liverpool, fans expect a lot and to lose with the last kick of the ball it's disappointing. We need to start winning games. It's easy to say but harder to fix.
'This season has been nowhere near good enough. At the start of the year, we wanted a fresh start but that hasn't happened. We've been worse. In the league, we haven't been good enough and now we're out of both cups now.
'You can't put your finger on one thing, it's more than that. You can tell we're not as confident in front of goal and in defence we are a wee bit open. We had two clean sheets coming into today but then go and concede two goals.
'We need to get the confidence back, it's easier said than done, and that's how we will get results.
'We need to do it quick and we're not. That it doesn't help the fans, I'm sorry for them and the way we are putting on a show. We let them down again.'




Klopp described Liverpool's display in their 3-0 Premier League defeat to Brighton this month as 'one of the worst he could remember'.
Asked about Robertson's comments, Klopp said: 'It's not 100 per cent true but it's not 100 per cent wrong. 'Of course we wanted a new start, that was clear after the World Cup. So far it hasn't happened properly, that's true.
'That means we have to keep working, there's nothing else you can do. There were good performances today as well, good moments which we need to build on.'
Klopp added: 'We came here after a game a few weeks ago when we weren't even close to ourselves.
'Today we played a better game but we concede two goals from set-pieces and that is not allowed in any way.
'It doesn't feel great. In time we might see the positives but we wanted to get the next round. Congratulations to Brighton.'