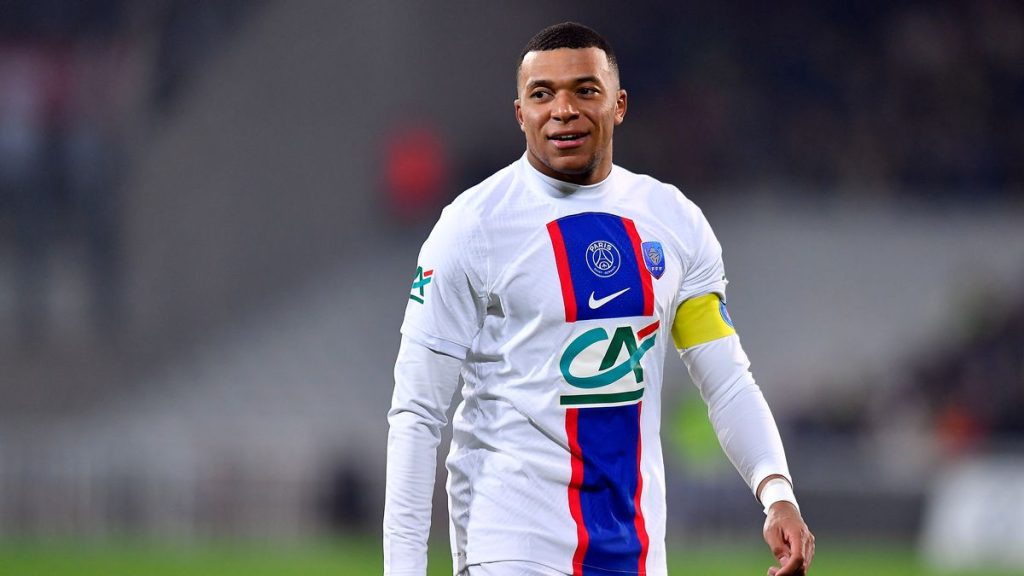 Kylian Mbappe faces a new problem in the Paris Saint-Germain dressing room after Presnel Kimpembe said he was "not made aware" of the striker replacing him as vice-captain.
Mbappe captained the Ligue 1 club and he netted a club-record five-goal haul in their 7-0 thrashing of French sixth-tier minnows US Pays de Cassel on Monday.




He led them out for the first time in the absence of club captain Marquinhos with his increased status at the club after his new three-year contract penned last May.
PSG boss Christophe Galtier revealed: "I decided that he is the second captain since the beginning of the season, he deserves to have this armband when Marquinhos is not there because he has decided to stay." but, that decision was not communicated to Kimpembe, who previously held the status.
"In the last few hours I have been able to hear and read a lot about myself," Kimpembe wrote on Instagram.
"I therefore wish to make things clear in order to avoid continuing to spread false information in this regard. I was not made aware of this decision, this is completely false… That said, I will always respect the decisions of the club."




The decision to make Mbappe vice-captain also notably overlooked Lionel Messi for the role – the Argentine had captained Barcelona for three years but does not hold similar status in Paris.
Mbappe directed one of his goal celebrations in the World Cup final in front of Messi, hinting at tensions between the two players.
Mbappe, PSG's only representative in the French World Cup squad, was mocked by Emi Martinez in the celebrations after the final.
Mbappe was given time off by the club as they honoured Messi's Wordl Cup win upon his return to add more fuel to suggestions of a fractured relationship.
The latest developments come amid Mbappe's ongoing reported feud with Neymar. The duo fell out over the order of penalty-takers this season in a Ligue 1 game.
Sergio Ramos was reportedly forced to step in to separate them and boss Galtier staged a first-team meeting in which they were rebuked. But, it appears to be an uneasy relationship.




Mbappe recently refused to commit his future to PSG after suggestions of an exit. "For now, a second World Cup," He said in November when asked about his alleged transfer request. "After that, I don't know."