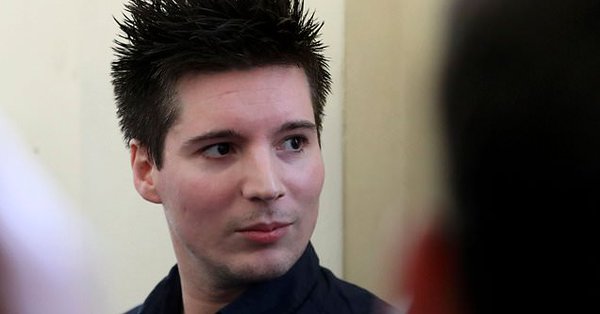 Manchester City's two-year ban from the UEFA Champions League for breaking Financial Fair Play rules was revealed by the most unlikely of detectives.
Rui Pinto is a Portuguese hacker who worked out of his home under another name. His revelations sent shockwaves through the world of football after he gained access to team emails and giving them to the media.




Pinto spent three years sending confidential information in 70 million documents from top club officials to magazine in Germany, Der Spiegel.
The Football Leaks scandal has seen the 31-year-old sent to prison, where he remains awaiting a court case for his crimes.




Pinto, who is accused of hacking sabotage and fraud, has been in jail since last year March, while waiting for a verdict by the Lisbon Court of Appeal.
But it was his action that has forced UEFA into a ban for the Etihad club, while also fining them around £25m. As news of City's punishment shocked football, #freepinto started to trend on Twitter.
Supporters came together in a show of solidarity, as he sat in his cell in a prison in Lisbon. It comes almost a year on after Pinto was extradited from Hungary, where he was living in Budapest.
Meanwhile, Football Leaks was created back in 2015, and has actually done more good than harm, while exposing tax fraud and clubs breaching FFP.



Rui Pinto – who worked under the pseudonym John – is believed to have 70 million documents and 3.4 terabytes of information, including personal emails.
He sat down with Der Spiegel, where he leaked a lot of information, in December last year.