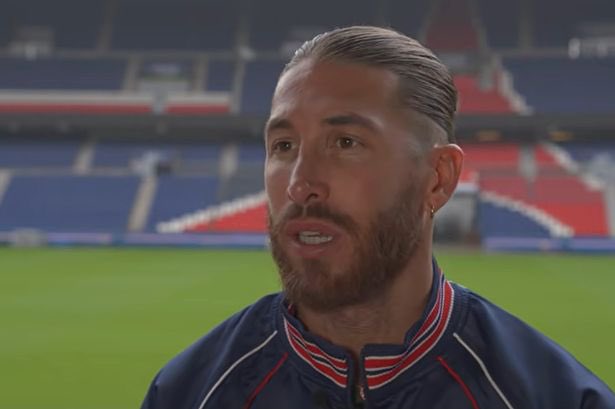 Sergio Ramos has now made his decision on the greatest footballer after playing with both Lionel Messi and Cristiano Ronaldo.
The Paris Saint-Germain defender named Messi, and not his former Real Madrid teammate Ronaldo as the best player football has ever produced.




Ramos also revealed that he suffered against Messi during their time in La Liga playing for Real Madrid and Barcelona respectively.
After spending many years playing against the former Barce superstar, Ramos is happy to be competing alongside the Argentine forward now, as he considers him the best player in football history.
Both players were up against each other in many El Clasico matches. In 2010, when Barcelona defeated Real Madrid 5-0, Ramos received a red card for a nasty foul on Messi.
The Spanish centre-back was also sent off in 2017 for a two-footed challenge on Messi. They were also involved in a spat in 2019 when the PSG attacker was caught by the defender's flailing arm.




The two butted heads before being separated by teammates. The feisty relationship is now behind them, though, as they now team up on the same team at PSG.
Speaking about Messi, Ramos told PSG TV (via GOAL): "There was suffering for several years playing against Messi.

"I am now enjoying him. He is the best player football has ever produced."
While Ramos's comments will likely hurt Ronaldo, the defender is merely echoing the opinion of many other fans after the seven-time Ballon d'Or winner lifted the 2022 World Cup with Argentina.
This means that, Messi has now won everything during his career and has nothing more to prove to anybody at the age of 35.
Meanwhile, Messi has so far scored 14 goals and provided 14 assists in all competitions in the current campaign.




After a poor first season at the Le Parc des Princes, the 35-year-old has picked up the rhythm for the club and may play a vital role in the upcoming Champions League clash against Bayern Munich.