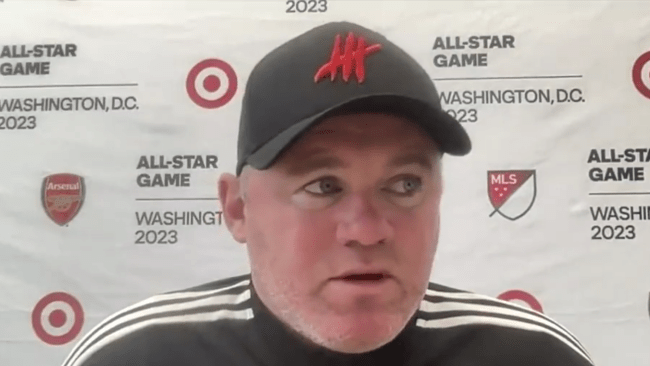 Manchester United legend Wayne Rooney says Manchester City will pip Arsenal to the Premier League title, though he hopes Mikel Arteta's side finish top.
The Gunners have an eight-point lead at the top of the league table heading into the final quarter of the campaign.




It's a position few could have forecasted Arsenal being in given they finished fifth last season and the Spanish coach deserves huge credit for getting the club into a title race.
But with such a lead at the top, the pressure will now turn on the Gunners to see if they can finally end their 19-year wait for a league title.
While Man City, having won four of the last five championships, are well versed in title races, Arsenal haven't experienced one in a generation.
It was Rooney's Manchester United that often saw off Arsenal during the player's time at Old Trafford.




And though he says he hopes the North London club win it, he believes City's experience will see Guardiola's side come out on top.
'I think it's going to be intriguing because Arsenal have not been in this position for a long time and it can be a lot of pressure that goes with that,' Rooney told CNN.




'Certainly when you start getting into the last seven or eight games of the season that's when the pressure starts. I'm really interested to see if they can sustain what they've been doing all season.
'I think Manchester City will be there. They've won the league the last few years, they've won titles, they have a very experienced coach in winning titles in Guardiola so I'm intrigued to see if Arsenal hold out or if City can use their experience in previous years and nick the title off them.
'I think City will pip them to it. I think United are almost out of it now – not fully – but almost. If you're asking me who I want to win it between Arsenal and City, then I hope Arsenal do win it.'