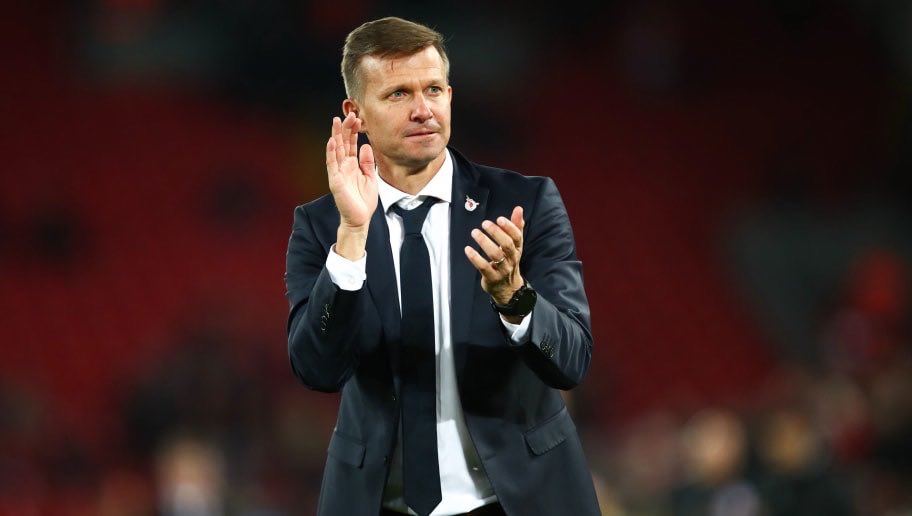 Salzburg coach Jesse Marsch orders his players to target Virgil Van Dijk during a furious discussion with the Austrian team in dressing room.




Liverpool Vs Salzburg was a game to witness, as both clubs were indulged in a high-scoring match, and the Austrian team did everything to upset the Reds and were even close to fulfill it.
The secret to Salzburg's performance has surfaced online, as a footage shows Salzburg manager Jesse Marsch telling his players to target Liverpool defender Virgil Van Dijk. Thus, it seems that Salzburg's heroic comeback after conceding early goals comes from this.
"Firstly, how many fouls have we committed? Maybe two?" Marsch said to his team. It's not a f**king friendly, it's a Champions League match. We've got to play more physical and get stuck in.




"Be more ruthless against Van Dijk, we play with too much respect. Too much respect. Are they strong? Yes. But it doesn't mean that we should be nice to them and don't tackle them or fight.
"They have to feel us guys, they have to know we're f**king here to compete, not just that we're here to stylistically going to try and play the same way, but we came to f**king play.
"We're going to talk about tactics but when we step on to that field with more confidence and will. Now it's us against them. Let's f**king raise our will, our fight.
"We'e seen that they are strong but we can do better and breathe life into our game. Self-confidence, physicality, that's what it's all about. They are not so dangerous with set-pieces. Come on, we have more to offer."




Salzburg pulled one back in the first-half before scoring two goals inside the first 15 minutes of the second-half, with Leeds-born striker Erling Haaland scoring from close range to make it 3-3.