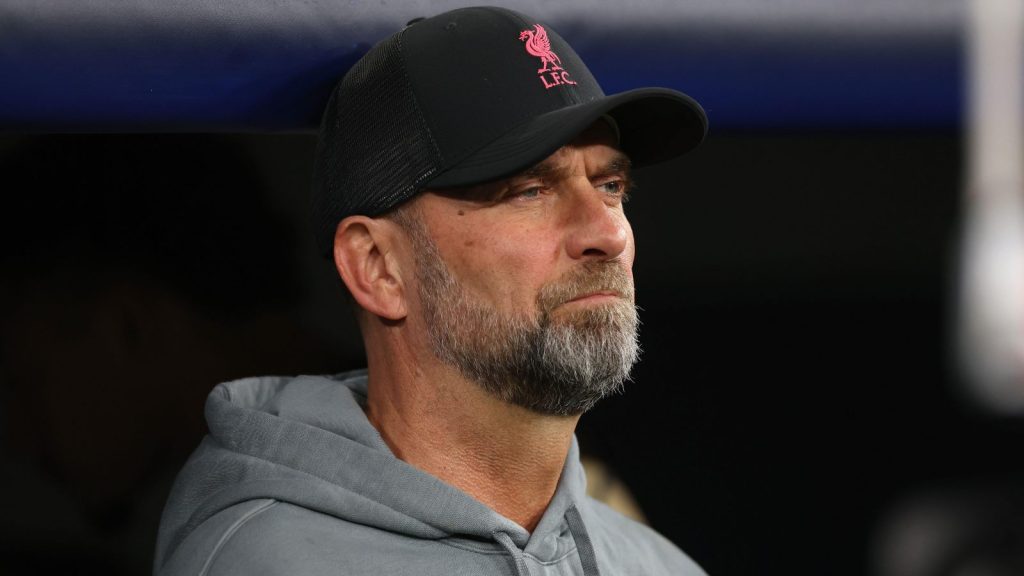 Liverpool are enduring a tough campaign having fought for the quadruple last term, and now only have Champions League qualification to play for.

The 55-year-old is faced with a major rebuilding job at Anfield, with big changes among the playing staff expected this summer.
And despite his team's struggles this season, there's been no report that Klopp isn't up for the challenge, which makes the report from Le10 Sport surprising.

It's reported he's being closely monitored by Real Madrid, with Carlo Ancelotti expected to leave the La Liga club to take over the Brazil national team.
Klopp is 'the number one objective' for Madrid to replace the Italian manager, and 'informal exchanges' have taken place between the club and the German's representatives.
The report claims that his situation at Liverpool is 'very fragile' and that Klopp now believe it's time to leave.
It's claimed that Klopp would leave rather than being sacked, and ahead of Liverpool's game with Chelsea, he responded to news that their opponents have sacked Graham Potter.
"What can I say about that?" Klopp told reporters. "Elephant in the room is why I am still sitting here in this crazy world. The last man standing (longest-serving manager in the league).
"I think both clubs [Chelsea and Leicester City] are not in spots where they expected to be. I can't say a lot about it. I know them well and I like both of them.
"They're really good people, fantastic managers both of them, but still things can go the wrong way."
He added: "I'm aware of the fact I'm sitting here because of the past and not because of what we did this season.
"If this was my first season it would be slightly different. Yes, we have smart owners who know about the situation. Better ask them why that's the case!"