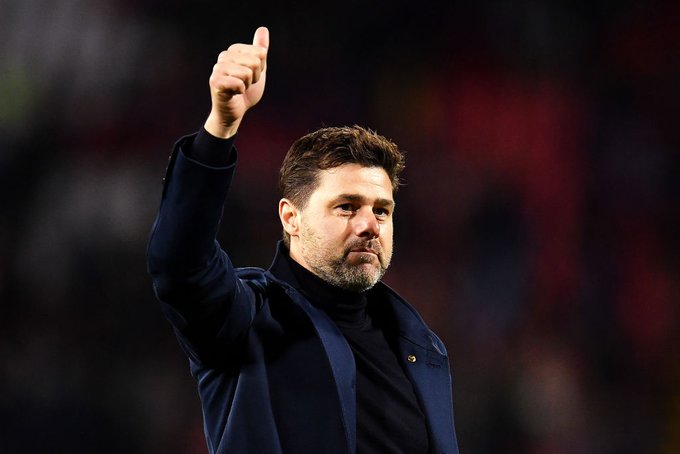 Mauricio Pochettino has privately warned Chelsea's hierarchy it will take up to two years to fix the club and make them title challengers once again, according to reports.
Former Tottenham head coach Mauricio Pochettino has already agreed terms to become Chelsea's next manager.




The 51-year-old will take over at Stamford Bridge in the summer, leaving caretaker manager Frank Lampard in charge until the end of the campaign.
Pochettino, who spent five years at Tottenham, has been out of work since his exit from Paris Saint-Germain in the summer of 2022.




But the Argentine coach is now closing in on his next move and will become Chelsea's sixth permanent boss in five years after the sacking of Thomas Tuchel and Graham Potter this season.
The sacking of Tuchel and Potter only tells part of the story, with Chelsea enduring their worst campaign for years and slipping to 11th in the Premier League – closer to the relegation zone than Champions League places.
Due to the size of the task facing Pochettino, he is reported to be realistic about what he can achieve in his first season at Stamford Bridge.
According to BBC Sport, he believes he can get Chelsea in better shape by this time next year but admits it will take two years to 'guarantee the redirection and recovery' of the club.
Chelsea's new owners have spent around £600m on new signings over the past 12 months but several new additions have struggled and Pochettino will need to trim the squad.
Despite the issues at Stamford Bridge, Manchester United legend Gary Neville believes Pochettino can turn things around at Chelsea.

'Based on what [Chelsea co-owner Todd] Boehly has said, Chelsea have done their spending for the next three years – apart from signing a centre-forward," Neville told Sky Sports last month.
'If they appoint Zinedine Zidane, Luis Enrique or Diego Simeone, they're going to want to have another £300m as they won't like some of the players they've previously signed.
'They've got to appoint a manager who is going to inherit and like the squad that they've got – a lot of them are young – and I think that man is Mauricio Pochettino.'