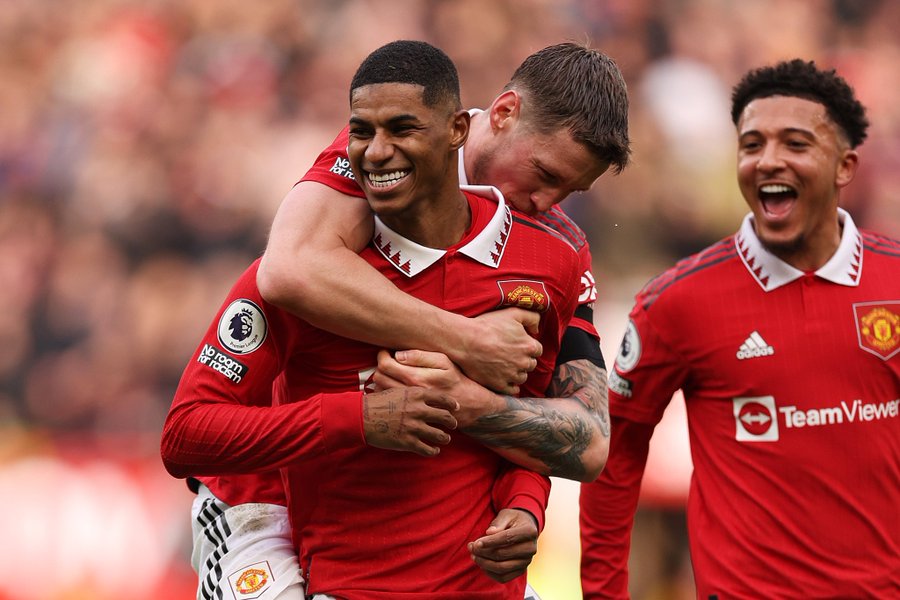 Manchester United are hoping to tie Marcus Rashford down to a new deal, with the England international's current contract set to expire in 2024.
 
Currently, Rashford's long-term future at Old Trafford is up in the air. The forward has been a major asset for Erik ten Hag so far this season, bagging 27 goals across all competitions.




However, while the Red Devils are confident he'll stay for the long term, the situation remains intriguing.
Rashford grew up watching United claim trophies galore under Sir Alex Ferguson, before then rising through the academy to become the latest graduate from Carrington.
But his long-term future is shrouded in uncertainty, with his current contract set to expire in just over a year's time.
Rashford is expected to stay at United. He's reported to be happy and the team are performing, there's also a sense the club's golden boy has now evolved into a man.




Although, he previously conceded there are two things that could force him to leave Old Trafford and turn his back on the club.
Rashford revealed in 2021 that while he'd love to retire with the club, United seeking replacements and playing in a style that doesn't suit him anymore could force him into leaving.

"I think of course I'd like to but I think in football nowadays, things happen unexpectedly," he said.
"You can never be 100 per cent sure – one, you're going to be replaced and the club might want to sign somebody else, or maybe the style doesn't suit you anymore.
"Maybe the style of football has changed so there are many things that can change throughout the duration of 10-15 years.
"For me, I hope to be able to play at this club for as long as I possibly can and retire where I started."




And, fortunately for Manchester United and their fans, neither of those two scenarios look likely to drive him out anytime soon.