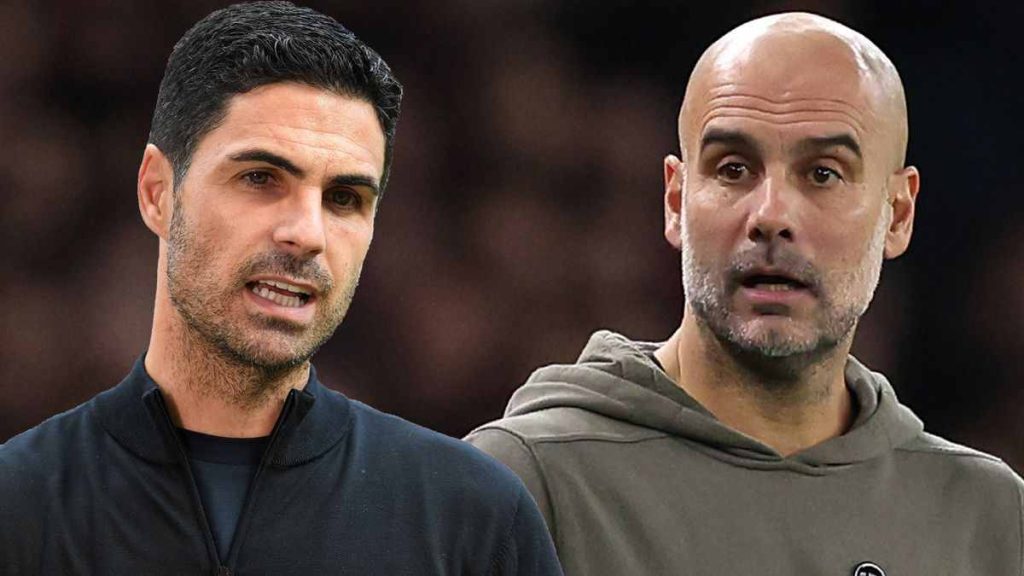 Arsenal head coach Mikel Arteta has admitted that the way he has used Oleksandr Zinchenko this campaign has been inspired by Pep Guardiola's use of Phillip Lahm.
Guardiola had Lahm at his disposal while he was manager of Bayern Munich and came up with a tactic that has helped shape Arsenal's title charge this season.




Lahm, traditionally a right-back, had such technical prowess he was used in a more central midfield role after the Man City boss dubbed him "the most intelligent player I have ever coached".
Zinchenko's efforts this season have produced something similar. Many Arsenal supporters may have thought they were getting a reliable left-back when the Ukrainian signed from City in the summer, but he has transformed the way the club play almost single-handedly.
Arteta discussed the tactical switch and explained how the concept of a floating full-back has been in place for some time, but was inspired by Guardiola's invention.
"It started when I was in Barcelona, we used to play a 3-4-3 diamond and one of the full-backs used to play there," the Spaniard explained.

"But Pep did it at Bayern for the first time with Phillip Lahm and then that was developed at City with many different ways of doing it with different players.
"So that is the great thing, that you can take all the time things from other sports, other coaches to make yourself better and that curiosity is necessary to evolve and be better."




Signed for just £30million, Zinchenko's displays have been so impressive some fans and pundits alike have pondered whether Man City made a mistake in sanctioning his exit.
If Arsenal are to get over the line and end their 19-year wait for the Premier League title, Zinchenko is going to need to continue to operate at his influential best for the final 10 games of the campaign.
The Gunners currently sit top of the table with an eight-point advantage over Zinchenko's former club, though they have played a game more.
Arteta was pressed on how his team are gearing up for the season's final furlong and explained how it is simply a case of keeping things ticking over.
"I think it is going to be what we do every single day, that is going to decide our outcome, we cannot control the outcome of other clubs, what we can control is what we do every single day, how we train, how we communicate, how we behave, how is our energy."