Manchester United's new signing Amad Diallo has shared the first photo of him in the club's kit after the official completion of his transfer from Atalanta.
The teenager became one of the most expensive youngsters in history despite only making a handful of appearances for Atalanta, though he is yet to fly to Manchester.




After being granted an Italian passport, he flew to Rome this week to complete the final paperwork and will now travel to the UK despite the Red devils confirming the deal.
Diallo is expected to fly to Manchester on Friday, without his agent, due to the coronavirus pandemic and the club have been unable to take official photographs of their latest signing.




That is expected to take place today, with Diallo staying in a hotel before he flies to Manchester and giving supporters a taste of what they can expect by uploading a picture of him wearing United's shirt.
And it has been confirmed he will wear the No.19 shirt number which was vacated by Marcus Rashford.
Amad Diallo breaks silence after completing United transfer, Diallo said: 'After waiting since the summer, it is finally a dream come true to complete my move to Manchester United.
'I am hugely ambitious and there is so much that I want to achieve in the game; when I spoke to the manager I knew that I had joined the perfect club.




'This is a really exciting squad with so many great players, I can promise that I will work hard every day to learn from them and give everything to develop my game.
'The coaches have been fantastic since I signed, we have been in touch regularly and they have already given me a lot of great advice.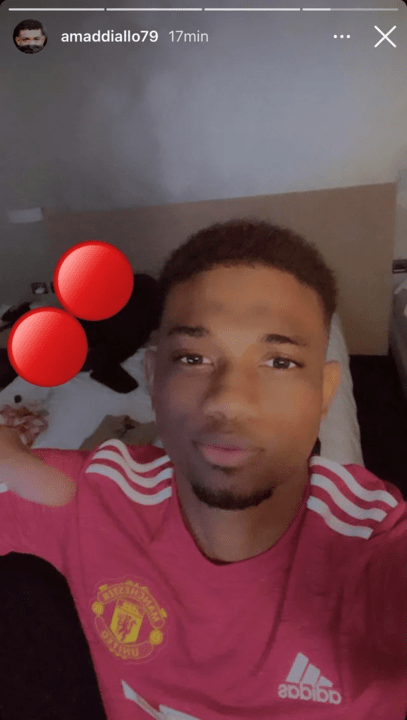 'I have had time to prepare for this move, both physically and mentally, and I have worked really hard to be ready to make the step up to this amazing club.'