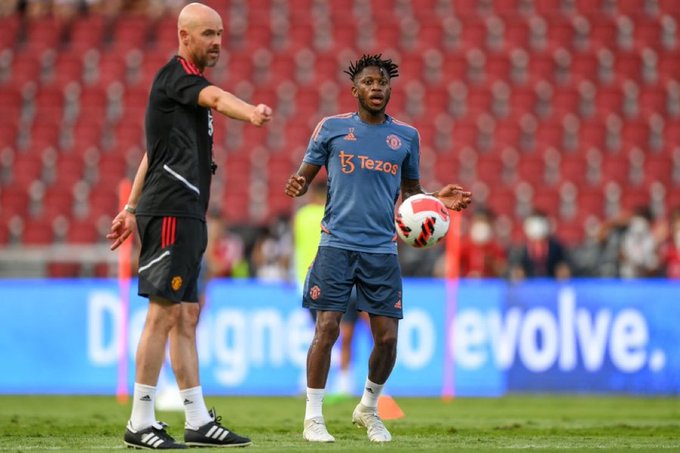 Manchester United midfielder Fred has revealed the three Erik ten Hag rules every player at the club must follow.
The Brazil international believes they are all important for members of the Red Devils squad to obey.




Ten Hag took over a team lacking cohesion after the reign of Ralf Rangnick and has set about building the squad morale.
Bruno Fernandes even praised Ten Hag for fostering a sense of togetherness after joining the squad for a 13km punishment run after a defeat to Brentford in August.
Ten Hag has also implemented strict dress codes, fixed meal times, a mobile phone ban and rigid punishments for any wrongdoers at the club.
Now, According to Fred, there are also three golden rules for every Manchester United player to live by.




In an interview with the Times, the Brazilian midfielder said: "He has put rules [up] inside the dressing room.
"Don't be late, don't do wrong things, always do what you can to help your partner – and that's important."

Ten Hag introduced a couple of rules for his squad in his first week of charge. As well as off the pitch orders, the Dutch coach directed players to improve their fitness and instructed them not to pass sideways or backwards.
The former Ajax manager launched a crackdown on the poor play that irked United supporters by putting players on the naughty step if they do not move the ball forward.
Ten Hag also set about getting rid of dressing room cliques and the changes have paid off with the Red Devils now in the Carabao Cup final and challenging for the top four.