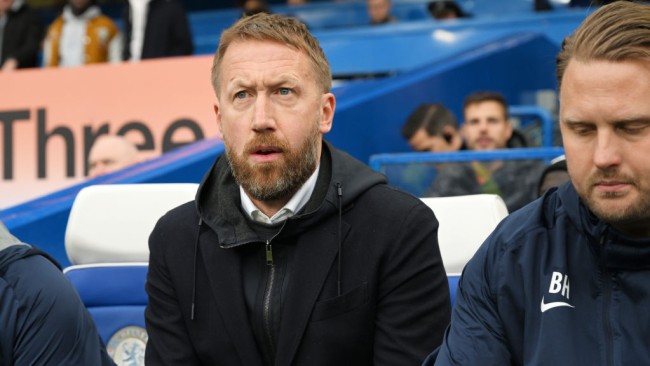 Graham Potter is set to bank up to £13m from Chelsea after being sacked only seven months into the lucrative five-year deal he signed with the club back in September.
And that means that the Blues have now shelled out over £95m in paying off a number of former managers over the years.
Potter moved to Stamford Bridge from Brighton after the club paid £13m to dispense with the services of Thomas Tuchel weeks after Todd Boehly and Clearlake Capital completed a deal to acquire the club earlier in the season.
But Potter's reign failed to live up to expectations and he was sacked on Sunday with Chelsea languishing in the bottom half of the Premier League.
According to The Guardian, Potter will not receive the full value of the five-year contract he signed last year, but he will pocket a payoff worth around £13m after being relieved of his duties by Boehly and co.
It was reported back in February that Chelsea could face a huge £50m bill if they decided to sack Potter, who won just 12 of his 31 matches in charge at the club.
And although they have avoided that by reaching an agreement with the former Brighton chief, their latest payout underlines that Chelsea have been burned again after shelling out big bucks to get rid of a couple of previous managers.
Before Potter's sacking, Tuchel pocked an identical sum after he was axed by Boehly. Antonio Conte was also paid off to the tune of £26.6m by the club during his tenure, while Jose Mourinho also landed a huge payoff (£18m).
Chelsea also paid out to part company with Felipe Scolari (£13.6m) and Villas-Boas (£12m): meaning they have shelled out north of £95m in compensation down the years to five previous coaches.