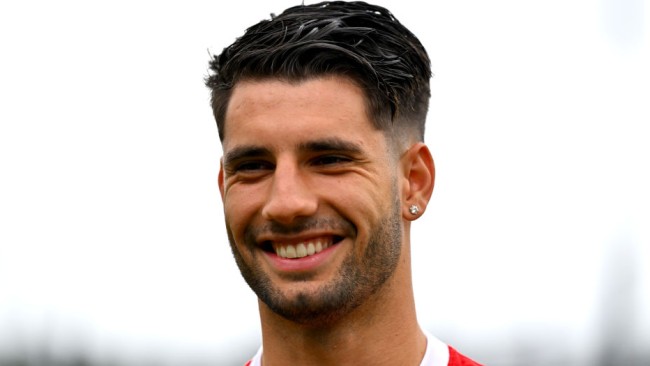 Dominik Szoboszlai is now Jurgen Klopp's second major signing of the summer after the club triggered the £60m release clause in his RB Leipzig contract.
The 22 year-old has excelled in recent years for the Bundesliga club and will form part of a new midfield and attack alongside Alexis Mac Allister, who arrived from Brighton in a £35m deal last month.




Szoboszlai might be on the lips of Liverpool fans right now – but not too many will be confident in saying the Hungarian's name the correct way.
How to pronounce Dominik Szoboszlai's name?
His first name may be straightforward, it is pronounced the same way as the English name – Dominic.

Though the surname is anything but simple. And the best way to pronounce it is to tackle it as 'Sob-oss-lie'.
Aron Aranyossy, a Hungarian journalist and Liverpool supporter, has shed light on how to pronounce Szoboszlai's name in an interview with This Is Anfield.
Aranyossy explained: 'Forget about the Z in his name because the "sz" is pronounced like an 's' in Hungarian.'
Liverpool fans will have flashbacks to when the club signed Kostas Tsimikas from Olympiacos in 2020, with the Greek fullback's name proving an initial challenge to supporters before it became a part of the Anfield lexicon.




Szoboszlai's arrival at Anfield will see him become the fourth Hungarian to play for Liverpool.
Goalkeepers Adam Bogdan and Peter Gulacsi along with midfielder Istvan Kozma have all represented the Reds for the central European nation.