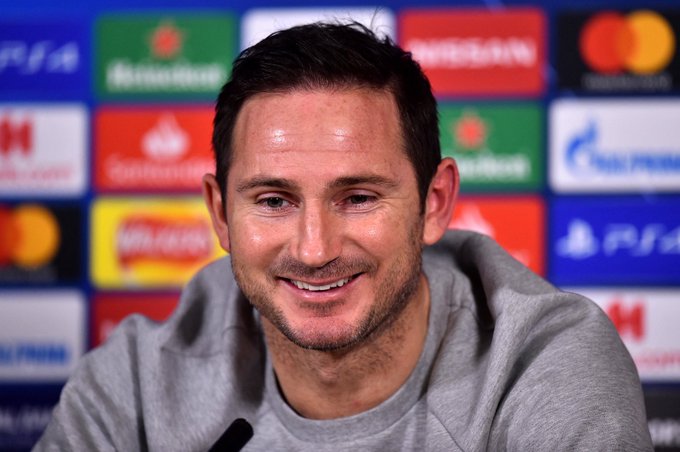 Frank Lampard is refusing to rule out the possibility of staying on as Chelsea's permanent head coach after his return to Stamford Bridge on Thursday.
The 44-year-old has been appointed as Chelsea's caretaker manager until the end of the campaign after the club sacked Graham Potter on Sunday.




Lampard's first game incharge of the club is a trip to Wolves on Saturday before Chelsea travel to Spain for the first leg of their Champions League quarter final against Real Madrid.
Chelsea's recruitment team have already started the search for their next permanent manager having spoken to Julian Nagelsmann and Luis Enrique this week.
Lampard, meanwhile, has stressed that he is keen for Chelsea to end the season on a high and says he is not focused on staying at the club beyond the end of the current campaign.
When asked if he has been told that his appointment is only until the end of the season, regardless of displays on the pitch, Lampard replied: 'No, but I think the role and explanation of my role speaks for itself and the that period I'm here for.



'On that term, I'm not getting anywhere ahead of myself. I want to do the best possible role in a way that I can impact in this period. Then after that, we'll see what happens.'
Lampard also dismissed comparisons with Roberto Di Matteo, who was named Chelsea's caretaker manager in March 2012 and went on to be appointed permanently after he guided them to victory in the Champions League just two months later.

'I don't think it's worth speaking about past moments. Roberto did an incredible job and that's a different part of Chelsea's history,' said Lampard.
'For me, in simple terms it won't be my decision as such, so again I don't want to jump forward to that.
'I understand I'm probably going to get asked that question a lot. I've got my eyes wide open, I expect those questions, but the important thing for me is to park that to the side and focus on the job in hand.
'I'm very excited to do that along with the staff that I will be working with and the players I will be working with.
'I was at the game on Tuesday night, I know there's a lot of talent in this squad, not just the players who played on Tuesday, but generally I'm excited to work with that talent and help them. And that's why I'm here.'