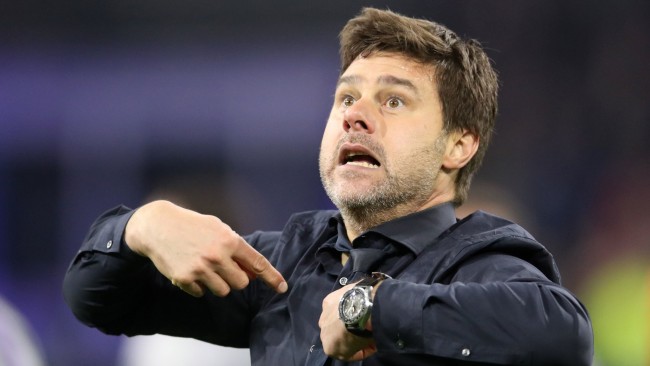 Frank Lampard has refused to be drawn on the speculation that Mauricio Pochettino is set to become Chelsea's next permanent head coach.
The club's recruitment process to find Graham Potter's successor is believed to be drawing to a close with the former Spurs manager set to be appointed.




Lampard was installed on an interim basis this month but has failed to steady the ship and presided over four consecutive defeats.
Despite his return, the club legend appears certain to see out the remaining matches of Chelsea's campaign with Pochettino in line to begin work in the summer.
Although an official announcement is believed to be imminent, Lampard issued a blunt response when asked for his verdict on Pochettino having been chosen as the person to oversee the rebuilding project.
'I'm not going to get involved, it's all speculation,' said Lampard, speaking ahead of tomorrow's match against Brentford.

On whether he, himself, expects to be in charge for the rest of the season, Lampard added: 'I wouldn't expect anything in football, but we have come in to a club with big difficulties with not a lot of time.
'A lot of factors as to the four games I have been here, the team and club have been struggling for a while, we are here to help. Things won't change in a short time.'

Chelsea, meanwhile, are still languishing in 11th place in the Premier League with seven games remaining of what has been a disappointing season.
Lampard said: 'I don't have a mentality that there is nothing to play for. They have been fortunate at Chelsea to have had that for 15, 20 years, but it's a reality when you have a long career, you won't compete every season.
'We now have seven games, three against the top four, so will be interesting to see how the players react.'