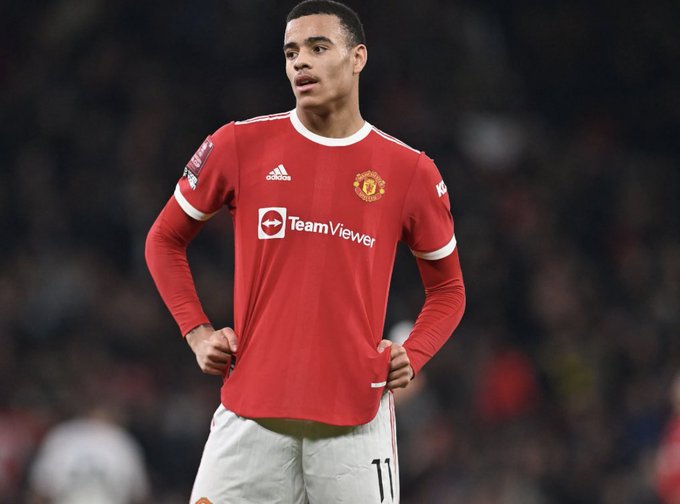 Manchester United supporters will have noticed Mason Greenwood's jersey was dropped from Tuesday's kit launch as speculation continues over his future at the club.
The Red Devils unveiled their new strip for the 2023/24 season, which Erik ten Hag's squad will wear in their search for even more silverware.




But, United fans are not able to buy a shirt with Greenwood's name on the back after it was removed from the launch.
Greenwood's name does not appear among the options on the player drop down menu on Manchester United's official online shop.

All other names from the senior men's and women's sides are available, but Greenwood is not in the list. The 21-year-old hasn't played for the club since January 2022. He remains suspended after last year's arrests on suspicion of rape, assault, and controlling and coercive behaviour.
All charges against Greenwood were dropped in February, after which United said they would 'conduct their own process' to determine what to do next. There's yet to be any official updates on the matter since.
And with only six weeks to go until the new Premier League campaign begins, the pressure to make a decision on the player is only set to increase. Greenwood was recently seen training in public for the first time, undergoing a one-on-one session before a decision is made on his future.
The England forward still has a contract at Old Trafford until 2025 (with the option of another year). He was included on the club's retained list for the 2023/24 season.




Meanwhile, a throng of fans turned up at Tuesday's kit launch to protest against the Glazer family's ongoing ownership of the club.
"The red rose is a symbol that evokes a great sense of pride in the people of Manchester, with the club inextricably linked to its rich history," said Adidas design director Inigo Turner when describing the 2023/24 kit.
"The design really does champion the people and city that make Manchester United what it is today."