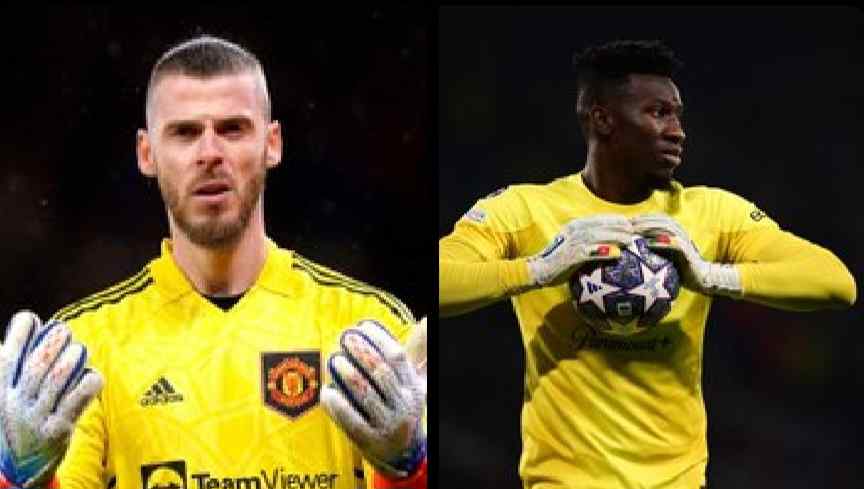 Manchester United have already announced the signing of Inter Milan goalkeeper in a deal worth £47million, with the Cameroon star replacing David de Gea.
The Spaniard left Old Trafford on a free transfer this summer as he could not agree terms on a new deal, following a number of high-profile errors last season.
United's statement and words from football director John Murtough explained that Ten Hag wanted a world-class goalkeeper and after Onana's displays in the Champions League and having previously worked with the Dutchman, the signing made sense for the club.
De Gea struggled with the ball at his feet and forced Ten Hag to play another style of football compared to the one he was accustomed to at Ajax, but with Onana now the new goalkeeper, a more expansive style of play is expected at the club.
Onana spent a number of years under Ten Hag in the Eredivisie, but his ability on the ball has not gone unnoticed in Italy as he played a key role in the Serie A side reaching the Champions League final before their defeat to Man City.
Murtough, United's football director, explained: "Andre was our top choice to become the new goalkeeper for Manchester United, with exactly the right profile of technical attributes and personality.
"Having achieved success throughout his career, we know that Andre will further add to the winning mentality we are building within our squad. He is already one of the world's best goalkeepers and at the age of 27 we firmly believe that he can develop even further over the coming years."
Onana added: "To join Manchester United is an incredible honour and I have worked hard all my life to get to this moment. Overcoming many obstacles along the way. Walking out at Old Trafford to defend our goal and contribute to the team will be another amazing experience.
"Manchester United has a long history of incredible goalkeepers, and I will now give everything to create my own legacy in the coming years. I am excited by the opportunity to work again with Erik ten Hag, and I can't wait to play my part in the success I know he is determined to deliver at this great football club."