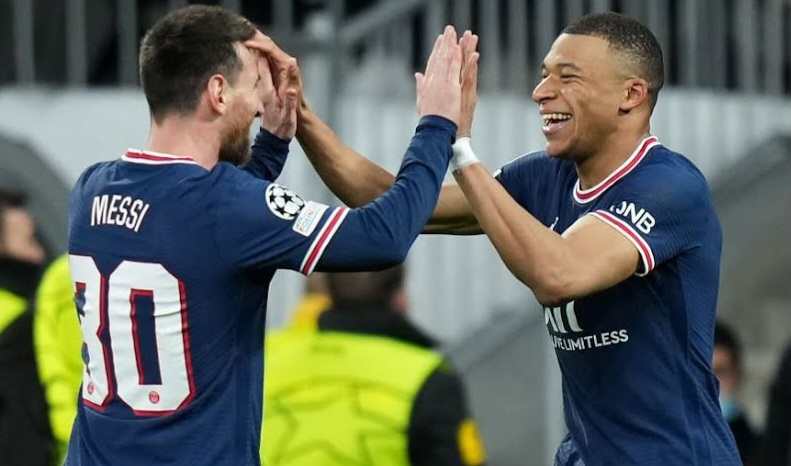 Kylian Mbappe has launched another offensive against Paris Saint-Germain, pointing to their 'shortcomings' and Lionel Messi's exit as reasons for his decision not to extend his contract. 
The France international this week dropped the bombshell news that he intends not to sign a new contract beyond 2024.

The development has put Real Madrid, Chelsea, Manchester United and other European giants on red alert, with PSG now backed into a corner.
They are desperate not to lose the player for free next summer so could look to cash in now, despite Mbappe declaring that he will stay for another campaign.

The player has spoken to Italian paper Gazzetta dello Sport about the situation. He said: 'For a player like me, the goal is to win everything. And we knew that at PSG there were shortcomings that sooner or later we were going to end up paying for.
'I didn't say I wanted to be sold to Real Madrid or want to leave, but only that I won't activate the option on the extra year.
'With PSG, there has never been any talk of a renewal. Messi gone? Bad news, now needs to be replaced.'
On Tuesday, Mbappe responded to a report that he wanted to join Real, replying: 'LIES. I have already said that I will continue at PSG where I am very happy.'

But it seems he is not content with the way PSG is being run and lamented Messi, who is joining Inter Miami, leaving.
He went on: 'He's one of the greatest players in the history of football. It's never good news when someone like Messi leaves.
'I don't quite understand why so many people were so relieved that he was gone. He didn't get the respect he deserved in France.'
Despite Mbappe's declaration that he is happy and wants to stay for another year, the situation is clear, he will either extend his contract at the club or be sold.