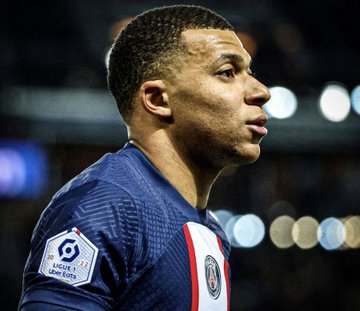 Eduardo Camavinga conceded he would be interested in playing alongside his international team-mate Kylian Mbappe at Real Madrid. 
Mbappe rocked the market after insisting that he would not sign a new contract at Paris Saint-Germain, with his current deal up at the end of next campaign, with the player having been linked with a move to La Liga severally.

As a result, he could leave PSG in 2024 for nothing, which seems not to align with the club's plans because of the huge fee they could demand for the player's services.
Camavinga, who currently plays for Real Madrid – left none in doubt about whether he would want him to head to Santiago Bernabeu.

'You'll have seen that's spoken. I have nothing to say. I would be very happy if he were to come to Real Madrid,' he said when asked.
The 20-year-old midfielder said his international team-mates had discussed the news and even teased the PSG star over it, however he insisted Mbappe was unaffected by the news.
Mbappe and Camavinga are getting ready to play Gibraltar in the Euro 2024 qualifying campaign, with the midfielder's Real Madrid team-mate Tchouameni also in Didier Deschamps' squad.
Manchester United and Chelsea have been linked with moves for the attacker this summer as a result of PSG's acceptance that they may have to sell him.

After speculation grew around his future, he moved to make his plans clear, writing on Twitter in response to a post by Le Parisien that claimed he wants to sign for Real.
He posted: 'LIES… At the same time, the bigger it is, the more it passes. I have already said that I will continue next season at PSG where I am very happy.'
Meanwhile, Mbappe earlier claimed Paris Saint-Germain have known for close to a a year that he had no intention of extending his deal at the club.
'PSG has been informed since July 15, 2022, of my decision not to extend beyond 2024, and the letter that was sent only served to confirm what I had already told them,' Mbappe said.