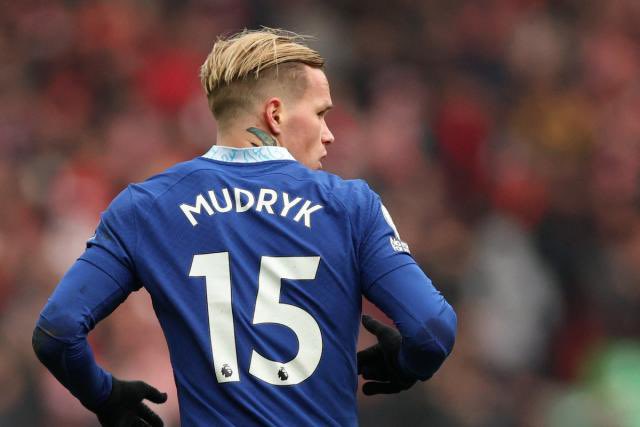 Mykhaylo Mudryk has said he is "deeply sorry for any offence caused" by a video in which the Chelsea winger is seen using the N-word.




The 22-year-old joined the Blues this month in a transfer worth £88m. But Mudryk has faced a backlash from fans after a TikTok video with the player repeating the offensive term has gone viral.
Mudryk's spokesperson has now confirmed that the video – in which he says he was reciting lyrics from a song – has now been removed from the social media site, but not before it had been viewed more than 200,000 times.
The Chelsea new signing appeared to be singing the lyrics to a song called Freestyle, a 2017 song from US rapper Lil Baby. But campaigners have hit back at the response, saying the term should have been used in any context.
In a statement which was given to the Sun, Mudryk's representative said: "Mykhaylo is deeply sorry for any offence caused by the video posted on his TikTok account last July.




"Whilst his intention was solely to recite lyrics of a song, Mykhailo regrets his decision and wholeheartedly accepts it was not appropriate. The video has since been removed. The video has since been removed."
Cootball anti-racism group Kick it Out have since responded with a statement which reads: "Kick It Out condemns the use of all racial slurs, including the N-word irrespective of context. The N-word is deeply offensive and the use of this term by high-profile figures in football can only serve to alienate people from the game.

"It is important that footballers use their significant platform in a positive way, and we're encouraged to see that Mykaylo Mudryk has acknowledged the hurt caused by his use of this offensive slur."
The video was uploaded last July, six months before Mudryk signed for Chelsea. In the now-deleted clip, the Ukrainian star appeared alongside a friend in front of an Audi car repeating the lyrics.
Mudryk has appeared only once for Chelsea since making the move from Shakhtar Donetsk, coming on for his debut during the goalless draw with Liverpool at Stamford Bridge earlier this month.