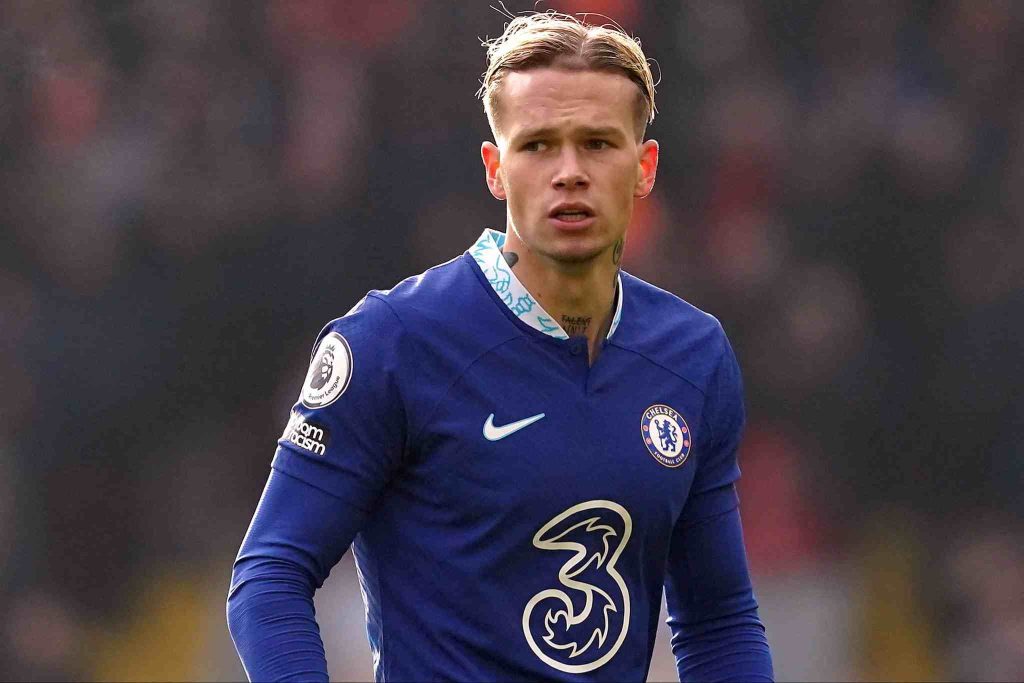 Chelsea winger Mykhailo Mudryk has been called out by fitness influencer Joey Swoll after he filmed a man in the gym.
The 22-year-old attacker posted a video to his Instagram of an elderly man using a rowing machine in the gym.




But, Mudryk's video seemed to try poking fun at the fact that the man's trousers had fallen down. A blurred-out box covered the wardrobe malfunction, alongside a question mark.
It has led to the Chelsea player getting blasted on social media sites, including from TikTok star Joey Swoll [real name Sergo], who has 6.7 million followers on the platform.

"So you see that man at the gym, working hard, trying to better himself, with a trainer," he said. "He's in an embarrassing situation where, yes, he's a little exposed.
"And you decide: 'Hey, let me take a video of it to post on social media to make fun of him', all for attention.
Either help him or mind your own business but put your damn phone away! pic.twitter.com/cyOAgNyxIi

— Joey Swoll (@TheJoeySwoll) May 24, 2023
"Really? Pardon my language, but what the f*** is wrong with you?
"You're a professional soccer player, you play for Chelsea in the Premier League!

"What the f*** is wrong with you," he said "Is this really how you want to represent yourself and your team?"
The clip has now gone viral with over 2 million views on Twitter and more than 1 million on TikTok.



Mudryk has since deleted the viral post on his Instagram page but neither he nor Chelsea have made any comment.
The winger has not had the best start to life in the Premier League after his big money move from Shakhtar Donetsk in January. In 16 appearances in all competitions, the youngster is yet to score but has made two assists.
Chelsea interim manager Frank Lampard has started Mudryk just three times since arriving to replace Graham Potter as head coach.
Ahead of the arrival of Mauricio Pochettino, the Ukraine international will have high hopes to make a bigger impact next campaign.