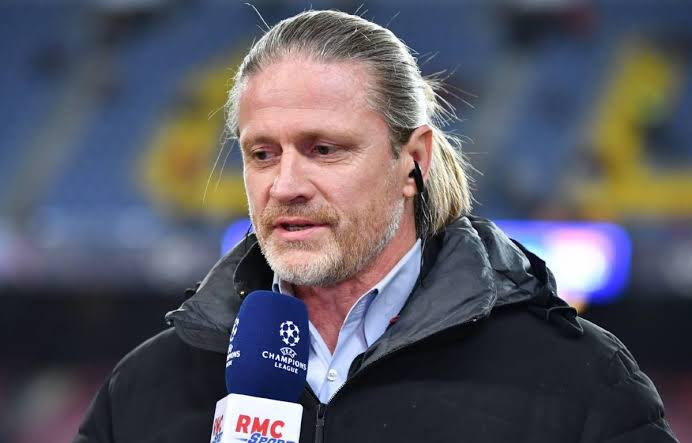 Former Chelsea player Emmanuel Petit says Raheem Sterling has been the club's 'most disappointing signing' of the campaign.
But, the former midfielder conceded that he is still a huge fan of the player and has blamed his lack of form on the toxicity that Todd Boehly has brought to the club.




After seven highly successful years at Man City, Sterling joined Chelsea last summer for around £50m and was heralded as a great, experienced signing who could be the key goalscorer that the club were missing.
The 27-year-old had scored 131 goals and made 95 assists in his Man City career, winning four Premier League titles and six domestic cups with them.

But, he has been unable to replicate this form in London, with nine goals and four assists in 37 matches so far this campaign, though this still makes him Chelsea's joint top scorer for the season alongside Kai Havertz.
Thanks to Boehly's £600m spending spree, there is a total lack of cohesion within the club's squad, with nearly all of the 16 new signings struggling under Tuchel, Graham Potter and now Lampard.
Sterling came with a huge reputation and it is perhaps for that reason that Petit has selected Sterling as his most disappointing signing ahead of Marc Cucurella, Mykhailo Mudryk, Koulibaly & Aubameyang.
'Raheem Sterling is the Chelsea signing that has disappointed me the most. I don't want to be too harsh on him and it's hard to point fingers too much at players because it's been a mess for at least a year,' Petit told Genting Casino.

'Since [Roman] Abramovich left the club there has been no serenity on and off the pitch. Since Todd Boehly has come in, he's been splashing money on new players and fires two managers in a row.
'So I can't imagine how difficult it must be for the players. But in the meantime, when you play for clubs like Chelsea there are big expectations and you have to raise your level mentally and physically. Some players have been very disappointing with the way they play and their attitude on the pitch sometimes.



'You have to have mental strength. I understand the difficulty of the situation, but this is not an excuse. At the top level you're under pressure all the time, you have to play every single game like it's the last of your life. I know it's hard but they should understand that.
'For me Sterling stands out as the most disappointing. I'm a big fan of the player and person, but I have been disappointed with him.'