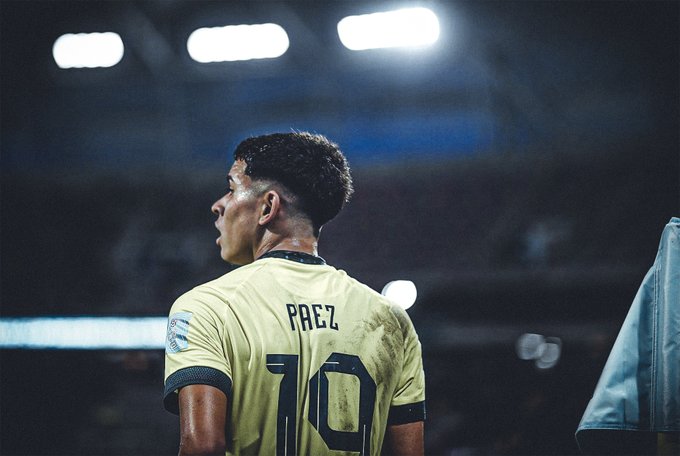 New Chelsea player Kendry Paez claims he is excited by the prospect of linking up with Enzo Fernandez at the club.
Chelsea completed a €20m (£17.2m) deal with Ecuadorian side Independiente del Valle for Paez this month but he won't make the move to Stamford Bridge until he turns 18 in May 2025.




Paez is regarded as one of the brightest young prospects in South America and was called up to Ecuador's senior squad for their friendly games against Bolivia and Costa Rica later this month.
However, he has been forced to withdraw after he was denied a visa to enter the United States, where both games are being played.

The 16-year-old says he is keen to continue his progression in Ecuador but is looking forward to playing with Fernandez in Chelsea's midfield.
'I don't feel pressure, I am focused on Independiente, on the Libertadores and trying to continue playing in the best way,' Paez told ESPN SportsCenter.
'To get there I have to keep working, be focused on learning. It will be something special to share things with players like Enzo, with other special ones.
'It's wonderful, but now I'm focused on Independiente del Valle. There are two years to go, I know it goes by quickly and I'll keep doing my thing here.

'I'm Kendry, I'm going to give the name to Ecuador. I'm going to continue being me, I don't want to be compared to Messi. He's very special, he's the best. I'm 16-years-old, they cannot compare me with him, because I'm in a process.
'I have things to improve and gain a lot of experience. Later, with time, perhaps with what I win, maybe with Kendry Paez, the Ecuadorian. It's me and no one else.'