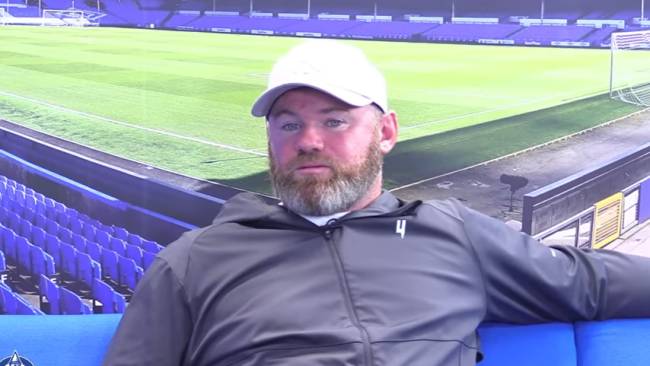 Wayne Rooney has named the only Arsenal player who could stop Erling Haaland ahead of a potential title decider at the Etihad Stadium.
Haaland has enjoyed a superb first campaign at Man City, scoring 48 goals in all competitions and helping Pep Guardiola's team challenge for a historic treble.




Manchester City will overtake Premier League leaders Arsenal and get the title if they win their remaining matches, while they have advanced to the latter stages of the Champions League and FA Cup.
Wednesday will likely be a decisive moment in the title race as City welcome Arsenal to the Etihad and Rooney says the only Arsenal player who can 'match the pace and power' of Haaland is out injured.

The former Manchester United striker told The Times: 'How do they stop Erling Haaland? With William Saliba injured, there's no prospect of matching his pace and power individually, and the only way is to go out and try to impose their own game.
'City can be vulnerable when you hit them in the transition and you saw it against Bayern Munich, particularly when Leroy Sane should have scored after Bayern won possession and broke on them.
'These are the opportunities you can get against City, and Arsenal have the players to capitalise in a way that Bayern didn't — the likes of Bukayo Saka, Gabriel Martinelli and Gabriel Jesus.
'Arsenal should focus on how to expose those City defenders rather than focus too much on Haaland. The mindset needs to be: nobody thought we'd be here, and now we're playing for the title – so let's go and take it.

'If they go with that positive approach, it'll be a great game. If they sit back and wait? Do that against City and you die a slow death.
'City are exceptional and cannot be contained, so it's about what they can do in attack themselves, and about having no regrets.'
Rooney added: 'Arsenal have surpassed everyone's expectations to get themselves into a position where if they win their remaining six matches, they will be champions. But drawing their past three games is a serious blow.
'Recently, I heard Gary Neville say that if, at the start of the season, you offered Arsenal the scenario of "win one game at City and you'll be favourites to win the league" they'd have taken it.
'But I think because of what has happened in the past few games, it won't feel like that. If they're not champions, they'll feel like they've thrown the title away.
'Their draw against Liverpool was fine – a point is always a decent result at Anfield – but failing to beat West Ham and Southampton could haunt them.
'Whatever happens from here, though, I've been impressed with them. They've had a great season and have some really good young players and the experience of this title race will help those players massively over the seasons to come.'