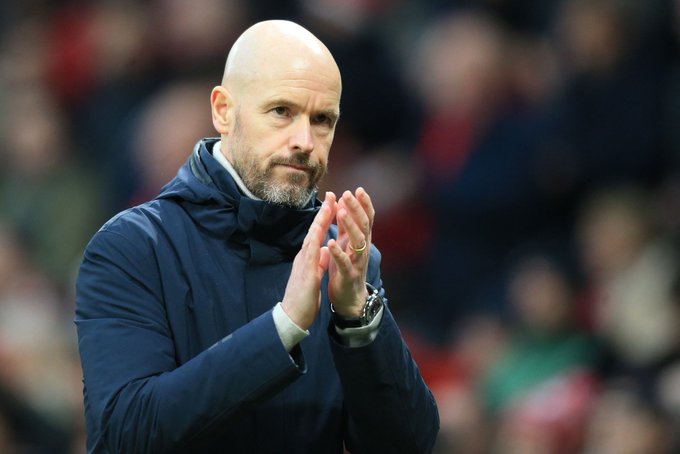 Erik ten Hag has played down Alejandro Garnacho's 'emotional' reactions to being substituted but warned the Manchester United winger he must do more if he wants to stay on the pitch.
The Argentine star had two good chances to score against Leeds United in Wednesday's 2-2 draw – dragging one shot wide of the post and having another cleared off the line – and was eventually withdrawn, with his replacement Jadon Sancho scoring the equaliser.




Garnacho looked miserable in the dugout when he was subbed off against Crystal Palace last week and didn't look happy when he was taken off against Leeds.
Ten Hag, though, is forgiving of the player's tantrums when being replaced – and denied claims Garnacho subbed him off on Wednesday – but feels he needs to contribute more, with just one goal in 11 Premier League games to his name.




'I think he is doing well, he has an impact on our game. I think he is a threat, also [on Wednesday] he had good actions, he was lively, created chances, but had to score,' said Ten Hag ahead of facing Leeds on Sunday, this time at Elland Road.
'And finally, it's about that, that you have an effect. As a striker, you have to at least be on the scoring list, the assist list, key action list to have the right impact.
'And, of course, we expect him also to do the other stuff but the base stuff is also important and if you can't do the others extra then you have to do that, so that is your base function.
'But a Man United player, we expect you to have an impact to influence the score, to influence the result, to positively influence the game by scoring goals and having an assist.'




Specifically on Garnacho's reactions to being substituted, he added: 'I don't think it's about that he doesn't understand the decision [to substitute him].
'He's quite emotional, that is his strength, he brings to his game, he wants to win, he wants to play football, he doesn't want to miss any minute and I think that is a good thing.
'He's totally convinced about himself, that is a good thing. You need that in the biggest stress fractures that you have to perform and he is doing [that] and he wants to contribute to the end.
'But he accepts decisions and the team is always above everything and I think he knows that. When he is coming off, that emotion, that frustration is not against that, that he's not accepting it.'
He added: 'I think all the players have to be brave, to try if it's in the interests of the team, that is what he is doing quite well because he is taking players on and he is outplaying them, he is creating chances. From [Wednesday] he should have scored.'