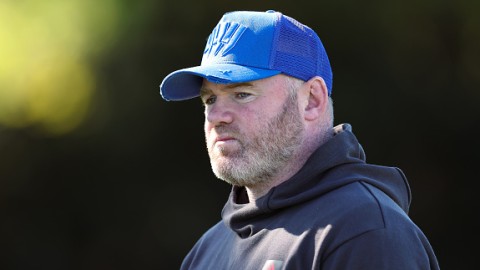 Wayne Rooney claims Bukayo Saka is now Arsenal's best player, saying the player's consistency has seriously impressed him.
The 21-year-old is well established in the Arsenal team but this season has been his best so far, netting 14 times in all competitions as the Gunners challenge for the Premier League title.




Saka was not alone in emerging from the youth system at the Emirates, but it is he who has shone the brightest, with Rooney liking what he has seen from the winger.
'Saka has impressed me most,' Rooney wrote in The Times. 'He's only 21 but has 13 goals and 11 assists this season. For a young player, playing out wide, that output is really good.

'We saw him, Emile Smith-Rowe and a couple of others come through from Arsenal's academy at the same time and he's the one who has been consistently able to deal with the expectation and perform. Now he's Arsenal's best player.
'When he missed the penalty against West Ham I was surprised he took it in the first place — I thought it should have been Jesus — but having bounced back from missing one in the shoot-out at the Euro 2020 final, he has shown his character. I have no doubt he will recover mentally from the setback.'
Despite Saka's penalty issues, Arteta has confirmed that the England winger will continue to take the spot-kicks for the Gunners.

'Yes. If not, I will go on the pitch and throw him the ball and make sure he will take the next one,' said the Spaniard.