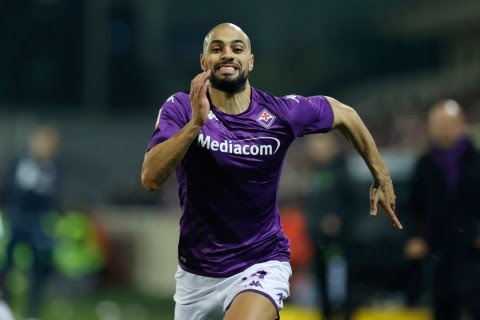 Manchester United and Chelsea made offers for Fiorentina star Sofyan Ambrabat in January, but he was only interested in a move to Barcelona, who he offered to play for free.
The 26-year-old midfielder was one of the standout performers at the World Cup in Qatar as Morocco made a shock run to the semi-finals of the tournament.




Amrabat was linked with a move away from Fiorentina and was offered plenty of chances in January as big clubs came calling.
Spanish publication Mundo Deportivo claim that offers came in from both Manchester United and Chelsea, with the Red Devils fancying their chances as the player has a link with Erik ten Hag.




The Dutchman was Amrabat's coach at Utrecht as both men made their way early in their careers and Ten Hag was keen to reunite with him in the Premier League.
But, if the midfielder was to leave Fiorentina he only had La Liga giants Barcelona in mind, who had also made a loan bid for his services.
The report from Spain claims that Barcelona offered 'almost €6m (£5.3m)' as a loan fee, but Fiorentina rejected it.
Amrabat even offered to play for Xavi's side effectively for free as he would give the salary he received at Camp Nou to Fiorentina.




But, an agreement wasn't reached eventually and he will remain with the Serie A club for the rest of the campaign.
Interested teams may well return in the summer and with Amrabat's contract set to expire in 2024, Fiorentina will be tempted to cash in on him while they can.