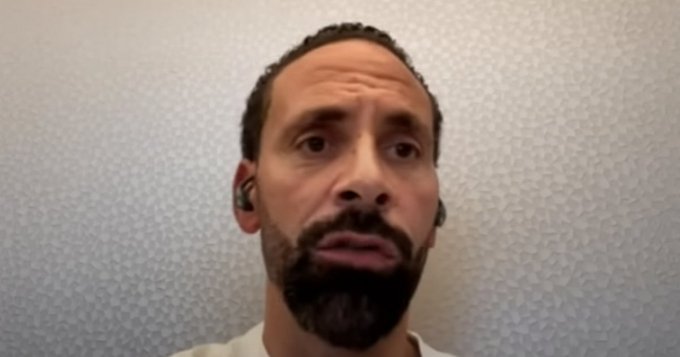 Lisandro Martinez has been labelled the best Premier League defender based on form by former Manchester United player Rio Ferdinand.
The Red Devils defender has been an important player for the club since arriving from Ajax in deal worth at least £46million last summer.




Martinez has played in 30 games in all competitions, helping his team to third in the league table.
The 25-year-old has previously been lauded by United icon Roy Keane who praised his defensive qualities after last week's Carabao Cup semi-final victory over Nottingham Forest.




Now Ferdinand, who waxed lyrical over Martinez after his man of the match perfromance in Saturday's 2-1 win against Crystal Palace at Old Trafford.
Speaking on his Vibe with Five YouTube channel, Ferdinand was asked if Martinez is the best defender in England.
To which he said: "On form right now, I don't think there's really much argument coming from anywhere else.
"I think he's dominant, he's aggressive, he's a leader, he communicates well, he shows character, he's there in big moments."




Much was said about if Martinez would be able to cope with the physicality of the English league due to his 5ft 9in stature. Ferdinand admitted he was one of those doubters, but has quickly been proven wrong by the player.
He added: "'I was one of the ones questioning, 'Is he physically able to compete here if teams isolate him?'
"And that's where Erik ten Hag has been confident in tactically being able to keep teams away from being able to dominate enough possession to isolate someone like Martinez.
"And, up till now, he hasn't been exposed in that sense, on a regular basis, week after week.
"Are we not sitting there going, 'That's a recurring problem, there. It continues to happen, someone's pulling out on him and jumping over him or bullying him physically.'
"We haven't seen that, that hasn't become the narrative, and you have to say well done to him but also well done to the recruitment up to now."