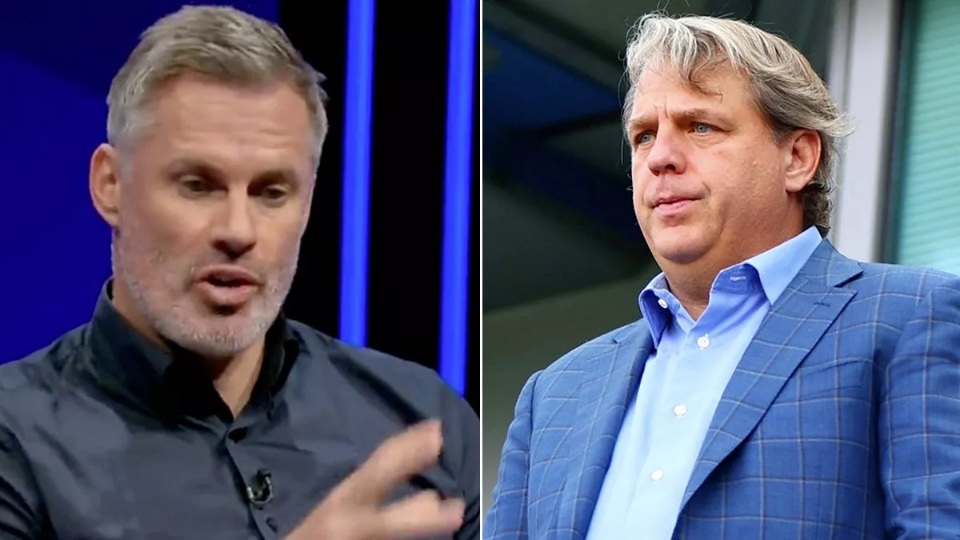 Jamie Carragher claims it "doesn't feel right" that Chelsea are still four players away from challenging Manchester City despite their near £1billion spending under Todd Boehly.
The Blues have spent record amounts since the American's arrival at the club. During that time, Chelsea broke the British transfer record to sign Enzo Fernandez from Benfica.
That has continued this summer with another £350m being spent. Boehly once again broke the British transfer record to seal the signing of Moises Caicedo from Brighton.
Despite that, Carragher still does not believe Chelsea are anywhere near contenders for the title, something doesn't sit right with the former footballer.
Speaking on Sky Sports, he said: "I do feel when you spend that amount of money, it does feel strange when we're all asked before the start of the season, not many people are putting Chelsea in the top four.
"We're not all top tipsters, we know that, we know when the results come out. It doesn't mean they won't finish there but not many people are thinking that squad with that much money spent on it will finish in the top four. That doesn't seem right to me because that is an unbelievable amount of money.
"And I do feel, even though we were really impressed with them the first two games, if you said to me 'how many players do they need to challenge Manchester City, I'm not speaking about winning the league?'
"I still think they need a goalkeeper, even though they just signed Sanchez. They probably still need a top centre-half because Thiago Silva's 38. I don't think there's a real out and out goalscorer. Your goalscorer doesn't have to be your centre-forward, Liverpool's is Salah who plays on the right-wing so it's not a dig at Jackson.
"But you think of those really important decisions, it still feels as though four players would have to go into that team to get them to just challenge Manchester City and that doesn't feel right considering the amount of money that they've spent."