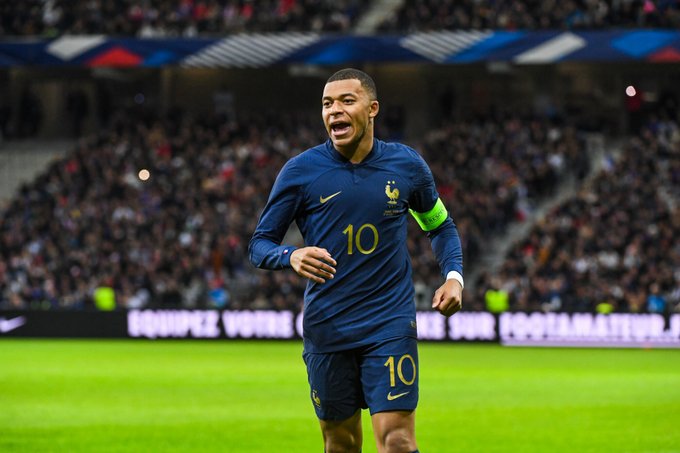 Kylian Mbappe praised Lionel Messi as "the greatest in history" and affirmed that he "earned" the 2023 Ballon d'Or following his standout performances in the World Cup with Argentina.
The renowned Argentine secured his eighth Ballon d'Or in Paris a fortnight ago, having led his nation to the podium at the 2022 World Cup in Qatar.
There has been substantial discussion regarding Messi receiving the prestigious individual award instead of Erling Haaland, who had an outstanding goal-scoring run with Manchester City and contributed to their historic treble.
Nevertheless, Mbappe threw his support behind Messi, emphasizing that winning a World Cup makes a significant difference, regardless of Haaland's accomplishments with City.
Speaking to reporters, Mbappe said: "As I said, I am not someone that is afraid. I have no problem, the ranking is what it is. Messi deserves it.
"When Messi wins the World Cup, Messi has to win the Ballon d'Or. He's one of the best players in history, if not the best.
"(Erling) Haaland had a great season, me too… but next to winning a World Cup, it doesn't weigh much. On the night of 18th December I knew that I had lost World Cup… and Ballon d'Or too. Leo deserved it."
Mbappe netted a hat-trick in the World Cup final, while Messi scored twice, rallying France to level terms from a 2-0 deficit against the Albiceleste.
Nevertheless, Emiliano Martinez's heroics in the penalty shootout shattered French hopes and thwarted Mbappe's bid for consecutive global titles.
Mbappe's admiration for Messi extends beyond the competition, revealing a profound respect for the Argentine's career.
Despite being direct competitors for prestigious awards, the camaraderie forged during their shared time at Paris Saint-Germain is evident.
Currently, both superstars are representing their respective national teams. Mbappe is set to face Gibraltar on Friday in a Euro 2024 qualifier, while Messi will grace the pitch against arch-rivals Brazil on Tuesday in a 2026 World Cup qualifier.