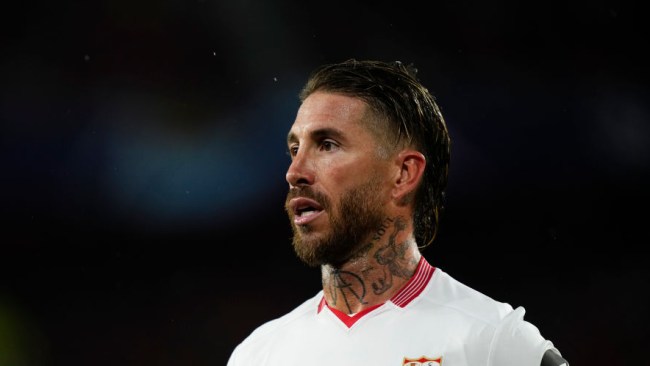 Sergio Ramos has expressed his dissatisfaction following criticism for declining to sign a Real Madrid jersey.
The 37-year-old faced backlash from some fans after a negative video surfaced online, capturing the moment he chose not to sign a Real shirt.
In the video, Ramos is seen signing jerseys from Sevilla and Paris Saint-Germain, clubs he is associated with.
But he opted against signing a Real Madrid shirt, provoking discontent among their fanbase on social media.
Sergio Ramos refuses to sign a Real Madrid jerseypic.twitter.com/7YXplI72wU

— Troll Football (@TrollFootball) November 18, 2023
A clip of Ramos refusing to sign a Real shirt emerged on X, with the caption: "Can someone explain to me why Sergio Ramos refuses to sign the Real Madrid shirt?"
But the defender has defended his actions, claiming he had signed 'about six Real shirts' beforehand while giving a reason as to why he snubbed the shirt in the video.
On X, he wrote: "Before that moment I had already signed about 6 @realmadrid shirts.
"And then there are people who auction them or sell them on the Internet…"
In 2005, the Spanish player became a part of Real Madrid, accumulating a noteworthy 671 appearances and scoring an impressive 101 goals for the club.
Despite contributing to the team's success with five La Liga titles and four Champions League trophies, his recent actions stirred dissatisfaction among Real supporters online.
Last summer, Ramos made a return to Sevilla, opting against lucrative offers from the Premier League and Saudi Arabia.