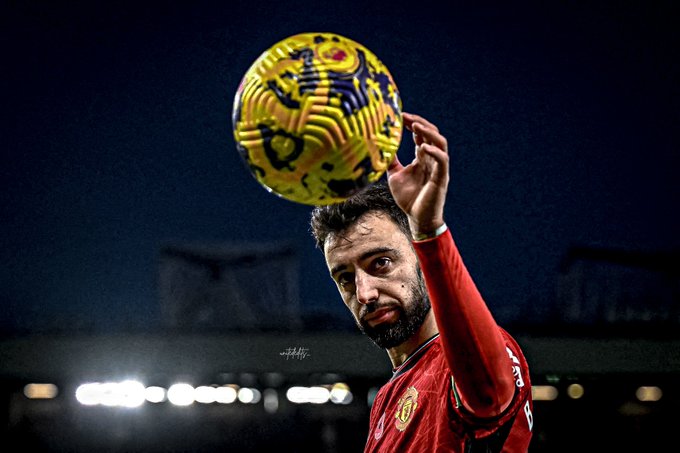 Bruno Fernandes acknowledges his eagerness to join forces with Benfica's emerging talent, Joao Neves, at Manchester United.
The 19-year-old Neves has admirably stepped into the midfield role for Benfica since Enzo Fernandez's departure to Chelsea last January.
With 11 first-team appearances this season, he notably netted a crucial equalizer in the derby against Sporting Lisbon just before the international break.
During the summer transfer window, Manchester United expressed interest in the teenager, and their scouts closely followed his progress, attending the Lisbon derby.
Neves, who made his international debut in October, earned a spot in the Portugal squad this month.
In anticipation of today's European Championship qualifier against Iceland, Fernandes shared his thoughts on his young teammate.
While acknowledging that the decision ultimately lies with Erik ten Hag in Manchester, the United captain expressed confidence in Neves, stating that he "has a very promising future."
'It has to be the Man United coach who says whether he has a place or not,' Fernandes said.
'He's a great player, I don't know if he would have a place or not. It depends on the coach and his ideas.
'But he's an excellent player and an excellent kid, very professional, he will have a bright future wherever he goes.
'I would love to have him by my side. Because he has quality and will have a bright future. It depends on him. What I want most is the best for him'.
Despite the summer signings of Mason Mount and Sofyan Amrabat, Manchester United has encountered difficulties in the midfield department.
Mason Mount, the ex-Chelsea player, has been in the starting lineup for only one of United's last seven games, while Sofyan Amrabat has remained an unused substitute in their last two Premier League matches.
Erik ten Hag had recently established a midfield partnership with Scott McTominay and Christian Eriksen, but a knee injury suffered by Eriksen during the match against Luton will necessitate the manager to make adjustments once again.