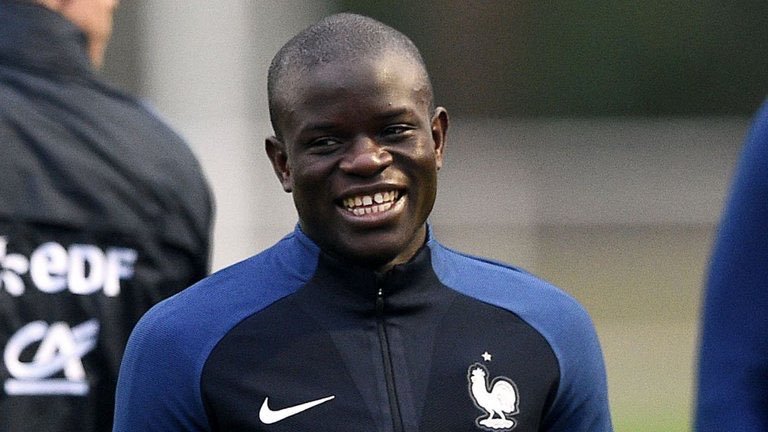 Chelsea midfielder N'Golo Kante has said that he won't let transfer speculation distract him, while conceding that he enjoyed being deployed in a more advanced role last campaign.
Kante is under contract with the blues until 2023, but is still sometimes linked with a move away, with PSG, Real Madrid and even Premier League rivals Manchester United suggested as possible destinations.




However, the 28-year-old Frenchman has revealed that he is only focusing on Chelsea.
"There are quite a lot of things that are said," he told Yahoo Sports FR. "At the end of the day, I know in principle what is reliable and what is not.
"I know what discussions are being had around me via my agent. It does not distract me certainly because of what I want to do next.
"For what is said in the press, I do not pay attention. I have always operated this way: to know, do what I need to do with my club and see what happens next. What they (the media) say, I don't pay attention.




"It's rewarding to be wanted by big clubs, when coaches want you in their project, to accomplish great things with their club, it's nice. But I feel good at a club like Chelsea. I'm planning for the next seasons at Chelsea. I'm happy with my choices and to be at Chelsea."
Kante will have the chance to play in the Champions League again with the club next campaign, something he is looking forward to.
"We all know what this competition represents for footballers. I was lucky to play it once with Chelsea, but unfortunately, we were knocked out in the Round of 16 against Barcelona. I hope that we will have the chance to go further this season."




Many criticised former Chelsea manager Maurizio Sarri for not using Kante as a defensive midfielder last campaign, but the French international said that he enjoyed the challenge of adapting to the new system.
"This new role came about in our 4-3-3 system. I had been playing in a shape for several years with two midfielders only.
"All of a sudden, I found myself as a box-to-box midfielder, with one #6 and two #8s. By repeating this in tactical games in training, in matches and with the advice of the coach, I think that I successfully adapted.
"I like this position, it allows me to join the attacks and to have an attacking role in the team. Aside from that, there is also a little bit more high pressing involved on the pitch which I enjoy.




"In this position, you sometimes have your back to play and less time on the ball than in the #6 role. You have to make sure you are positioning yourself properly and applying yourself technically. I like this challenge and I like this position."