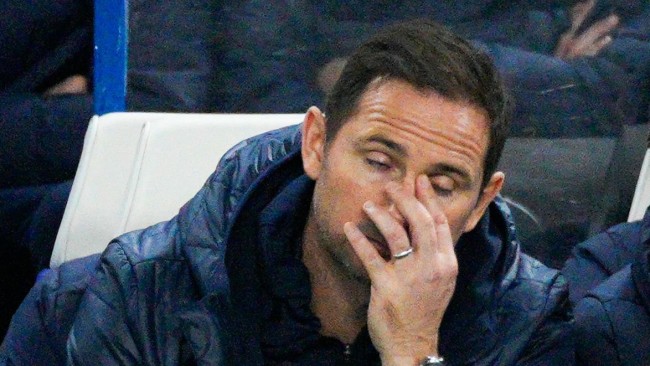 Chelsea are likely to allow Pierre-Emerick Aubameyang leave on a free transfer this summer transfer window, according to reports.
Aubameyang signed for Chelsea in a £12 million deal from Barcelona on deadline day last September and was given a lucrative two-year deal worth in the region of £160,000 per week.




But the 33-year-old, who joined just few days before Thomas Tuchel's sacking, has struggled to make an impact at the club, scoring just three goals in 21 appearances this campaign.
According to The Telegraph, Barcelona, Atletico Madrid and AC Milan are all considering moves for Aubameyang this summer but are not willing to pay a transfer fee for the forward.
The report claims that Chelsea are likely to allow Aubameyang to leave on a free transfer in order to get him off their wage bill.
A source told the newspaper: 'Selling these players will be much easier said than done. Look at how they've played this season and how much money they earn. Also the markets that Chelsea have traditionally sold to in Italy and Spain now have financial issues.'
Aubameyang returned to the Emirates on Tuesday but was hauled off at half time as Chelsea lost 3-1 to the Gunners.
But when asked about Aubameyang's display, Frank Lampard refused to criticise the ex-Arsenal skipper.



'I'm not going to comment on individuals in the game. I'll talk about a collective and it's the performance,' Lampard said.
'I understand what you said that Chelsea fans will talk about the players not caring. I don't believe that. They're lads that want to do well for this club.
'But they have to understand what that means and what that entails every day, from training every day for a game, how you prepare, how you maintain yourself.
'Those standards are clear. It's a collective. If I'm going to talk about an individual, I'll maybe talk about Noni [Madueke] who scores the goal and who came in and played like he's been training. That's a good example. He'll get more opportunities.'