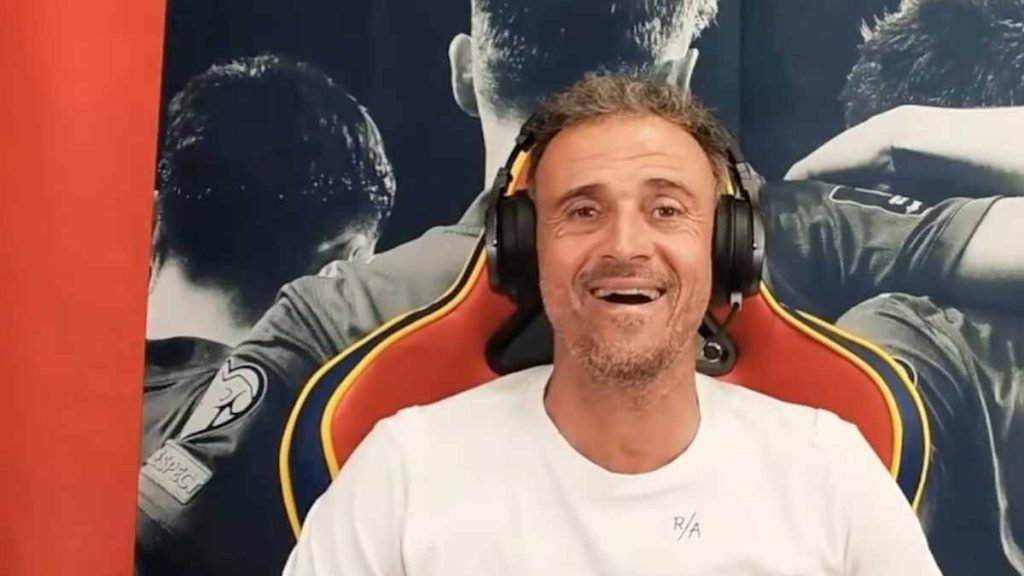 Luis Enrique has no issue with his players having sex with their partners – as long as it's not an orgy the night before a match.
The Spanish coach is in talks with Chelsea over taking their vacant managerial position at the end of this campaign and flew to London this week to present his vision to the club hierarchy.




Meanwhile, Chelsea have confirmed the return of Frank Lampard on an interim basis, with a view to Enrique taking the reins in June and replacing Graham Potter, who was sacked on Sunday to end his seventh-month tenure.
And while Chelsea will be interested to know how the ex-Spain boss likes to play football, the Blues squad might be curious to know his rules about getting intimate with their partners.
Ahead the 2022 World Cup, Enrique hilariously revealed his stance on players having sex – and where he draws the line.
Speaking on his Twitch channel ahead of the competition in Qatar, the 52-year-old said: "[Sex] something I consider totally normal. I mean, if you're at an orgy the night before a match, it's not ideal. But hey."



Enrique also spoke on his habits of getting frisky during his playing days, adding: "I consider sex important and as a player whenever I could, with my wife, I did what we had to do."
His Twitch channel became a popular platform during the World Cup, which marked his last days in charge of Spain as he quit after losing to Morocco on penalties in the last 16.

Now keen on a return to club management since leaving Barcelona in 2017, Chelsea supporters will be eager to know how his talks with owners Todd Boehly and Behdad Eghbali went.
Upon returning to Spain on Wednesday, Enrique was greeted by reporters but only gave them a cheeky response. "I came from Formentera!" the ex-Barca and Real Madrid midfielder joked. "It is wonderful, a paradise island. If you do the haka, I will answer you."