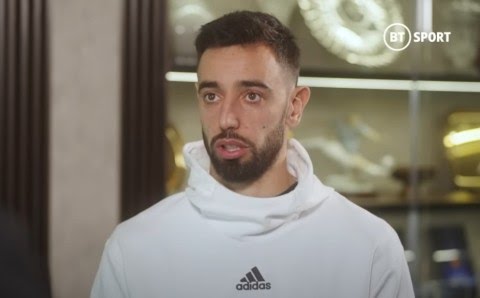 Erik ten Hag has done wonders at Manchester United in a short period of time and he already has the club competing for trophies again. 
The Red Devils face Newcastle in the Carabao Cup on Sunday but are still in contention for three other trophies as well and that comes down to the way he has coached his team.




Ten Hag's tactics have suited United's players, and the former Ajax manager has the respect of the dressing room and they know he is not a pushover, while at the same time knowing the Dutchman is there for them if things go wrong.
The first sign of this was how Ten Hag dealt with Cristiano Ronaldo problem and Fernandes has conceded that he was impressed with how he dealt with situations like this.




"He first arrived and we went on tour and the training sessions we had, he demands: 'you do it or you're out.' You don't play," Fernandes said on Rio Ferdinand's Between The Lines.
"Everyone was a little bit like in the beginning: 'will he do that or not? If a big player doesn't do what he wants will he pull him apart or not?' And he did that many times, he did it with Cristiano, with Jadon, with Marcus.
"Marcus was probably in the best form against Wolves – he did something wrong and the manager just pulled him out. Everyone was like 'wow'. In the first moments we were like 'wow, he is our main man and we need him'.
"I was sat by David [De Gea] and I said 'this has to be like this because if not, the younger ones will think like 'if he does nothing to him, the next one he will do nothing to me too.'"




'He demands that from Rashy, you have to be consistent in everything, not only in the game, your goals and your performance but off the pitch also.
'Obviously, Marcus in the beginning was hungry because he wants to play but he did nothing wrong, he accepted it, he went to the game comes on and scores and we win.
'It's the way it has to be. I'm a parent, sometimes you have to make some rules at your house, if not they will go over you and in a short period of time they will be the owners of the house.'