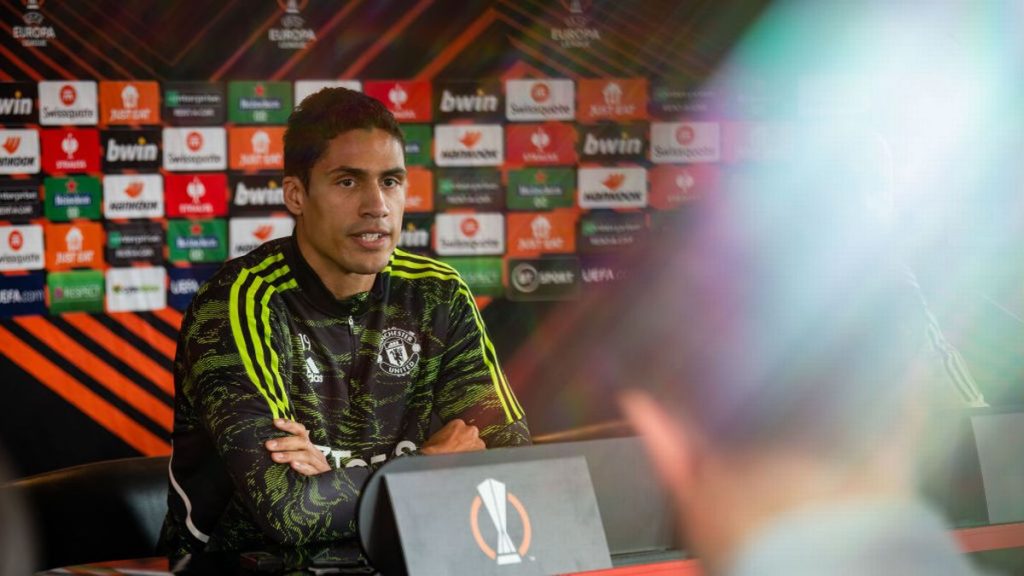 Raphael Varane says Manchester United cannot afford to get caught up in the emotion of Thursday European clash with Barcelona.




Varane knows what it takes to beat Barcelona, having played against the La Liga giants 21 times in his career, winning seven and drawing six.
Ahead of the second leg, former Real Madrid defender Varane said: "I think in the last months we've grown a lot.




"I think we're playing with more confidence and the atmosphere will be electric against Barcelona. We have to manage our emotions, stay calm and believe. We improved a lot already as a team and the next stage is to beat teams like Barcelona. It's a great challenge for us and a great opportunity.
"The first game against Barcelona was a very good game at a top level, between two open teams who wanted to press high on the pitch. We could maybe have scored more goals in the first-half, but in general we played with character and personality, which was important.
"For the second game, we know exactly how we want to play – with patience, discipline and belief. We have a good team and we're ready for the challenge."
Varane claims the Red Devils have improved this campaign because, under Erik ten Hag, they have a clear identity and tactical plan which they are working with.




"I think first of all it's the confidence and secondly I think it's the discipline," said Varane.
"Tactically, we are following exactly the rules. We know exactly how we want to play and manage the game. The quality in the squad is there and I think, with a little bit more experience and mentality of competition, we can really improve a lot. That's maybe the difference between this season and last."
Barca head to Old Trafford without the likes of Pedri and Gavi, with the former ruled out with an injury and the latter suspended after picking up a third yellow in last week's game.
On those absences, Varane added: "I don't know what Xavi is thinking. Obviously, Gavi and Pedri, great players.
"Their squad has so much depth, that they have players who can replace them and tomorrow it will be a very good team. If we want to win, we have to be at our best."