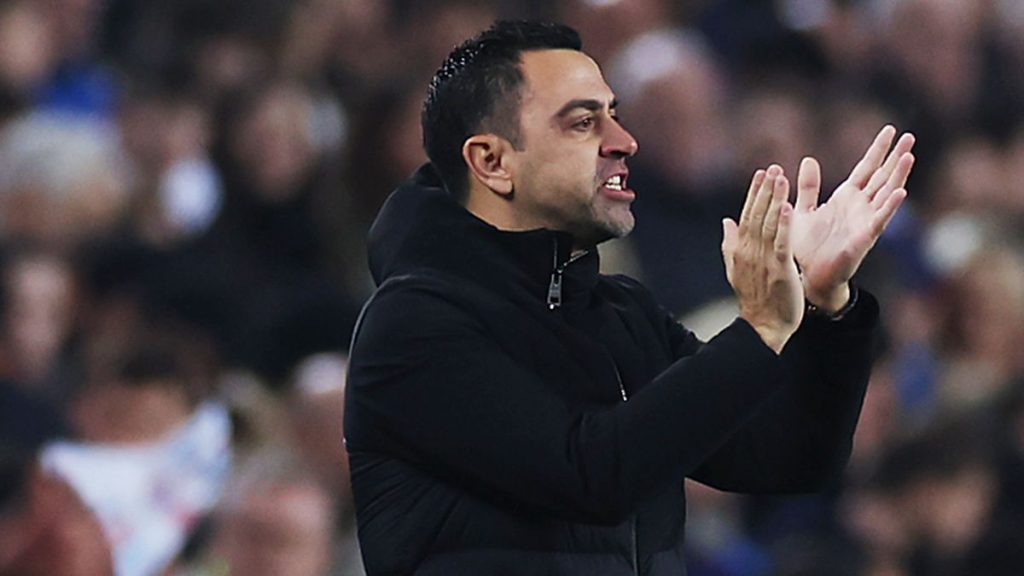 Barcelona manager Xavi believes a Qatari takeover would be a good one for Manchester United.
Sheikh Jassim bin Hamad Al Thani declared his intention to buy the club from the Glazers after making an initial bid in the region of £4billion.




After his Barcelona exit in 2015, Xavi played in Qatar for Al Sadd for four years then coached the club for two years before returning to Camp Nou as manager in November 2021.
Xavi said he knows Sheikh Jassim well from his six years in Qatar and is convinced the possible new owner of United would be a good influence for the club.




"I have a good relationship with the person interested in buying the club, he's a serious person and I'm sure he'd do a good job," Xavi said of the Qatari banker.
"I know him so well. I think he's a very good person with responsibility, serious. I think it would be a very good option for United."
Meanwhile, Sheikh Jassim has promised to "return the club to its former glories" – and wipe off the debts accrued by the Glazers. He is keen to buy 100 per cent of United.
Sheikh Jassim has also pledged to invest in Erik ten Hag's squad and the club's other teams. He wants to renovate the club's training ground and Old Trafford, with the latter in major need of redevelopment after years of neglect.




Xavi believes the Red Devils are the toughest opponents left in the UEFA Europa League and said Thursday's game is the chance for Barcelona to show they are back after exiting the Champions League at the group stage.
"United are one of the best teams in Europe at the moment, showing their quality and competitiveness through great results," said Xavi.
"They're the best United I've seen in the last few years, they have a great coach and great players who show a lot of personality and passion, so we need to match this.
"United are up there near the top of the Premier League, competing with Arsenal and Manchester City. It's the perfect stage for us to show we can compete with these teams."
Meanwhile, United head coach Ten Hag claimed Barca defender Jules Kounde should have been sent off for a challenge on Rashford in the first leg, when the England star was through on goal.
And Kounde conceded he could have been shown a red card, he said: "I think it was 50-50. There was contact, but I think it was very light. The referee decided to not give me a red card, so I don't feel lucky. It's the decision of the referee.



"It's true that I think I could have been sent off, because it was 50-50, but the referee made the decision and obviously I'm very happy."