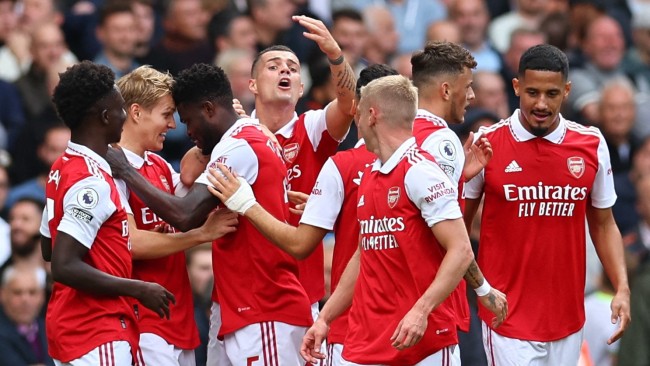 William Gallas has named Arsenal midfielder Martin Odegaard as the Premier League's second-best player behind Manchester City's Erling Haaland.
Odegaard has been important to Arsenal's superb Premier League campaign so far as Mikel Arteta's team currently sit eight points clear at the top of the table.
The Norway international has scored seven goals and provided five assists so far, while Haaland leads the way in the Premier League with 21 goals in 15 games.
'Martin Odegaard has shown all his skills and qualities,' Gallas told Genting Casino. 'He is a playmaker. I don't know if he's the best player in the Premier League. I think the best player at the moment is Halaand.
'What Odegaard is doing with Arsenal is just magnificent. He can see everything quickly before any of the other players. That's why sometimes he can play with one touch and delivers a good ball into space.
'It also is very good to see players like him. He's just below Haaland as the best Premier League player right now.'
Gallas also believes the Gunners are capable of winning the title despite their goalless draw with Newcastle United earlier this week.
'I don't see any cracks in Arsenal's game,' said Gallas. 'I think they can still win the title. That means they know they're going to play against the big teams in a few games. They know what they have to do. To beat teams like Tottenham and Manchester City, they have to do more.
'Because when you play the game against a big club, you know you have to do more than usual. But at the same time, they didn't lose against Newcastle, so for me, I know they're still on track.
'So that means that they will fight until the end, once they have to play against the big teams. They have to go and get good results every time. That's why that will be the big challenge for them.'