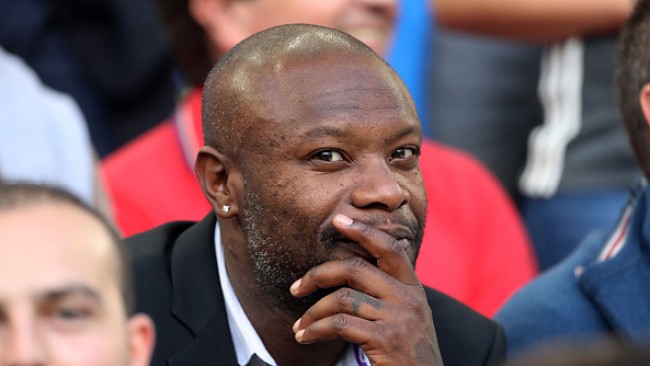 William Gallas had mixed emotions after Chelsea's Premier League draw with West Ham United as he was impressed with new signing Enzo Fernandez but concerned by Marc Cucurella.
Chelsea's poor form continued in east London on Saturday afternoon as relegation-battlers West Ham held Graham Potter's team to a 1-1 draw.




Fernandez and Joao Felix combined to put the club ahead but former Chelsea player Emerson Palmieri equalised to earn West Ham a point.
Gallas says there are reasons to be optimistic after Chelsea's draw but criticised £60m summer signing Cucurella for doing 'nothing of note' at the London Stadium.




The former Chelsea defender was at least impressed by January addition Fernandez and says the Argentina World Cup winner's quality was clear to see.
'I thought Chelsea played in a different way to what we've seen from them recently,' Gallas told Genting Casino. 'They now have players with real quality.
'Enzo Fernandes looks good, he has great qualities. His passes are perfect and he always looks forward. He got a nice assist for Felix in the game.  
'I didn't see enough of Mudryk in the match. He found it difficult, but I think that is normal because he is a new arrival and he is very young.




'There were good signs for Chelsea in this performance. The football was better, but they still have the same problems at the back.
'Marc Cucurella, didn't do anything of note in the game in my opinion. Chilwell, he came on and, in the 25 minutes he played, he did more than Cucurella.

'Chelsea still have somewhat of a problem on the left side, and that is where the West Ham goal came from.  
'I have to talk about VAR. Chelsea should have a penalty. I thought it was a scandalous decision not to award the penalty decision. How has the referee not given a penalty?
'The referees and the people making the VAR decisions need to explain to me how that handball from Soucek is not a penalty. That was a scandalous decision. I was shocked. 
'Chelsea were unlucky in the game. It is really frustrating, to be honest. The referees and VAR team need to be better.




'They have said that the technology is there to help referees, so why did it not see that as a penalty? It was definitely a penalty, everyone could see that. Chelsea were unlucky.'