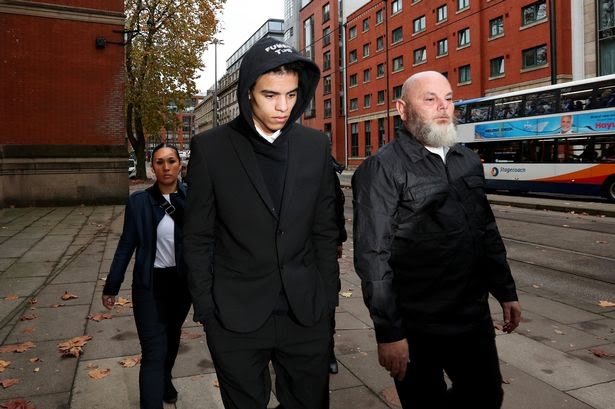 Manchester United attacker Mason Greenwood has now learned he will become a dad for the first time.
The England international is currently suspended by the Premier League club after he was arrested on suspicion of rape and assault in 2022.




He was further arrested on suspicion of sexual assault and making threats to kill. All charges against him were dropped in February 2023 and a statement released on his behalf said he was "relieved that this matter is now over".
Greenwood's partner is now pregnant, with the player and his family aware and now preparing for the birth of his first child.




The 21-year-old remains suspended by United pending an internal investigation, and is not expected to play again for the first team this campaign despite remaining under contract with the club.
"We have a duty to keep cases under continuous review," a Crown Prosecution Services spokesperson said after the charges against the England forward were dropped.
"In this case a combination of the withdrawal of key witnesses and new material that came to light meant there was no longer a realistic prospect of conviction.
"In these circumstances, we are under a duty to stop the case. We have explained our decision to all parties. We would always encourage any potential victims to come forward and report to police and we will prosecute wherever our legal test is met."




According to the Daily Star, the Red Devils internal probe into the matter could take some time. This means Greenwood is unlikely to play again before the end of the season.
Greenwood had been due to stand trial in November 2023, but that will no longer happen after the charges were dropped. These included one charge of attempted rape and one charge of assault.

Greenwood last played for United in January 2022 in a league game against West Ham United.