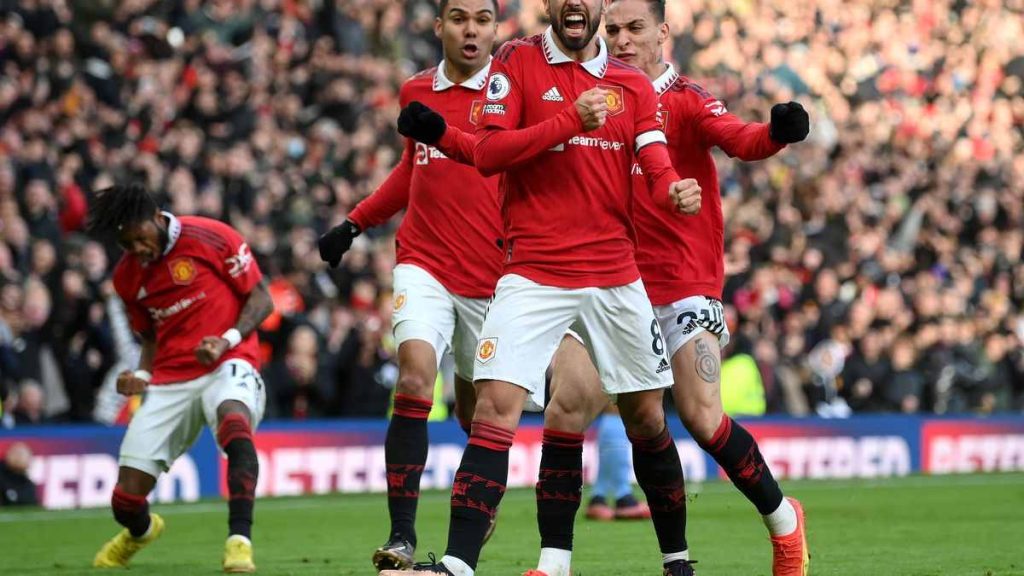 Erik ten Hag has instilled a new mentality at Manchester United that the players did not dwell too long on their derby win over Manchester City.
While United fans were still basking in the euphoria of their epic comeback, Ten Hag's stars were already turning their focus to Wednesday's game against Crystal Palace.




It is a kind of mindset that underpinned United's years of success under Sir Alex Ferguson.
"We have to look forward," said Fernandes, speaking in the wake of United's victory at Old Trafford. "We have to look forward to the next game because you can be closer, but if you don't keep winning, it will go.
"So the mentality now has to be celebrating, because it's a big win, it's a long day today, so we have to celebrate that. But from tomorrow, straight away, it's Crystal Palace. It's always tough to play there, we all know that. So our focus has to be straight on that.
"I said it before the game to the team 'We look like a team now'.




"Some time ago, you could see sometimes we were a team, sometimes each one of us was looking for ourselves. Now you see a proper team that works hard for each other and you see that it pays off."
Fernandes, who got United back into the game with an equaliser, paid tribute to Marcus Rashford, who scored for the ninth game in a row at Old Trafford with his 82nd minute winner, his 16th goal of the season.
"He's always been unstoppable but he wasn't getting his goals, his rewards," said Fernandes. "He hasn't changed his mentality, he hasn't changed the way he trains, as many people have been saying.
"He's always been like this. The thing is now the ball is going in, he'e getting his goals, he's getting his rewards for the effort he's been giving for the team.
"Everyone is really happy for him. He's one of the best players in the world, without doubt. Not just now – he was in the past – but he will be in the present and even better in the future. "Since I came here in 2020, Marcus has been the same, he's not changed and that's why you get your rewards.
"When you always do the same stuff, always work in the same way, when you always think everything you've been doing for the team is the most important thing, you get your rewards and the team will be supporting you."
After successive defeats to Brighton and Brentford left them bottom of the league table at the start of the campaign, the Red Devils have since taken 38 points – more than any other Premier League club.




This season, they have beaten Arsenal, Liverpool, Tottenham and now Man City, proof that under Ten Hag they have what it takes to mount a title challenge.
"This is why I came to Manchester United," said Ten Hag. "This club is a monster. Old Trafford is a stadium with the right vibe, if you manage to light the fire, you get an amazing experience."