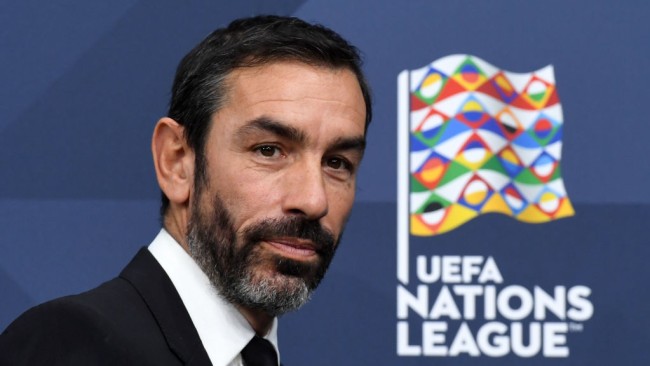 Robert Pires fears next season will be harder for Arsenal as he expects Manchester City and three other teams to challenge the Gunners for the Premier League title.
Arsenal find themselves six points ahead of Man City with eight matches of the 2022-23 season left.




While the Gunners have been in superb form – winning 23 of their 30 league games – they have also benefited from a slight drop-off from their rivals.
Manchester City have won their last nine games in all competitions but endured a drop-off earlier in the season, while Liverpool and Chelsea have fallen out of the race for Champions League football.
But Pires expects struggling Liverpool and Chelsea to bounce back next campaign and join Arsenal, Man City and Manchester United in the hunt for the title.
The Arsenal legend said: 'Of course, in the future, teams like Manchester City, Manchester United and even Chelsea and Liverpool will have better financial possibilities to remain competitive at the highest level, that is clear.
'So next season it will be much harder for Arsenal, especially with the added burden of the Champions League.'
Discussing the current title race, the former France winger Pires added in an interview with MyBettingSites: 'First of all, it's about Arsenal continuing this run and rewarding themselves with the title.
'They really deserve it. Arsenal would be a fantastic champion. But they need to be able to deal with any minor setback quickly and get right back on the winning track the following game so as not to doubt themselves.
'Now we have to deliver in this final spurt of the season. It will be anything but easy to stay on top until the end because the pressure will be immense and Manchester City are more experienced to handle the pressure.
'Nevertheless, I think Arsenal have a good chance of defending their lead until the end, also because City will put everything on the line to finally win the Champions League.'