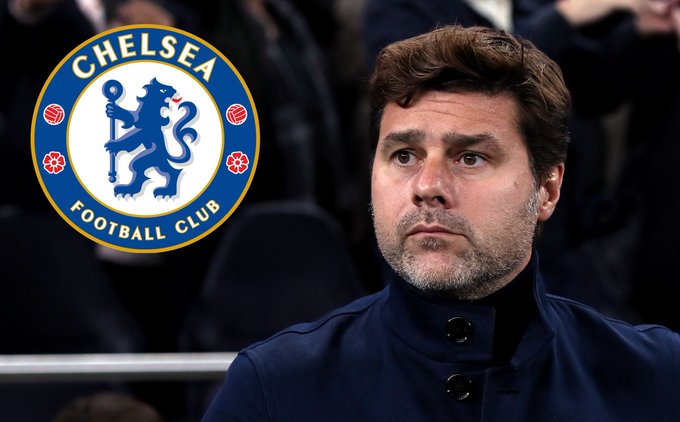 Mauricio Pochettino is planning to form a new spine from summer signings to begin his reign at Chelsea.
The former Paris Saint-Germain and Tottenham boss is expected to take over at Stamford Bridge and could be unveiled this week.




But Pochettino will wait until the end of the campaign to start working with the squad, leaving Frank Lampard in charge until then.
Chelsea have spent around £600m on new signings under Todd Boehly but Pochettino wants to make at least three additions this summer, according to the Daily Mail.
It is claimed the 51-year-old is keen to sign a new shot-stopper, midfielder and striker during his first transfer window at Chelsea and will favour players with Premier League pedigree.
This would appear to be bad news for Kepa Arrizabalaga and Edouard Mendy, who have received criticism during their stints at the club.
Pochettino also wants to sign a midfield partner for Enzo Fernandez amid speculation N'Golo Kante could leave this summer.
Chelsea's need to sign a new striker is evident with Kai Havertz operating as a No. 9 for much of this season and Aubameyang flopping since his move from Barcelona.
Romelu Lukaku is also set to return from his loan spell at Inter Milan this summer but Chelsea could decide to cash in on the Belgian attacker.
While Pochettino already has eye on possible incomings, he will also need to sell several players, not only to trim Chelsea's squad but also to raise some funds.
Chelsea lost their first six matches under Lampard, who replaced Graham Potter last month, before picking up a 3-1 victory over Bournemouth on Saturday.
Lampard said: 'I'm happy. We came in off the back of a tough run, it's been a tough year and there is a lot work to do.
'But the performance and the result in isolation are really good, we deserved to win the game. It's a nice step forward for the lads.
'To work hard and come to a place that has been very hard for a lot of teams this year… I'm very happy.'