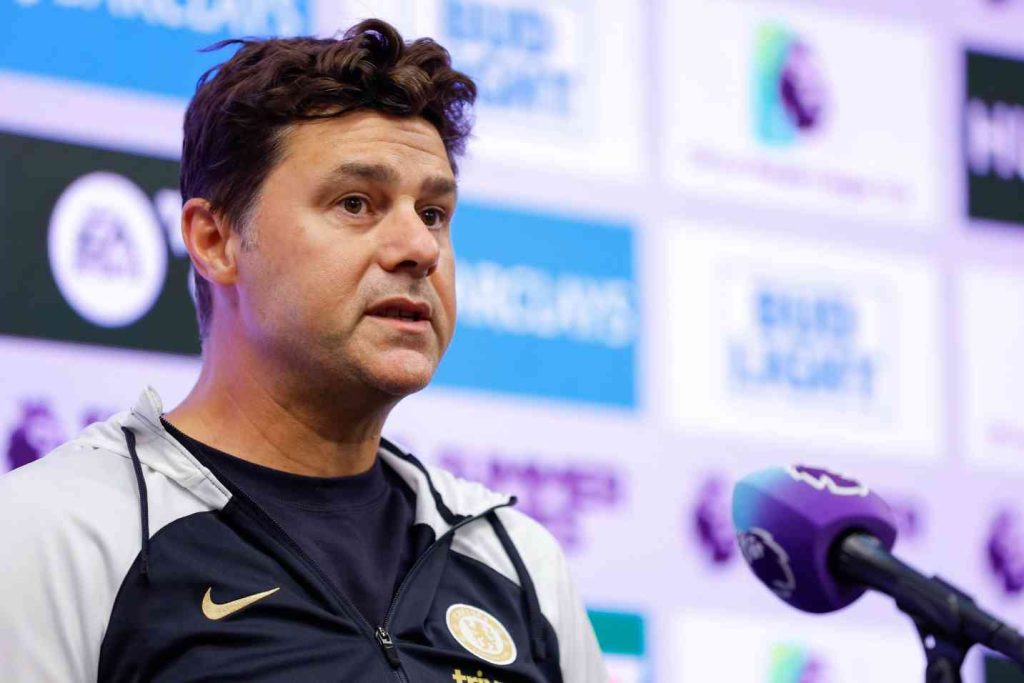 Mauricio Pochettino has left the door open for Romelu Lukaku to return at Stamford Bridge while using Jurgen Klopp's comments around Liverpool's offer for Moises Caicedo.
Liverpool caught many by surprise when they made a club-record £111m bid to steal Caicedo from Chelsea's clutches this month.
The offer saw Klopp forced to backtrack on comments he made around seven years ago regarding transfer prices.
Speaking about Paul Pogba's move to Manchester United in 2016, Klopp said: "The day that this is football, I'm not in a job anymore, because the game is about playing together."
The Liverpool boss now admitted he was "wrong" after seeing his club make an £111m bid for Caicedo. He said: "Everything changes. Do I like it? No. But did I realise I was wrong? Definitely. It is not great but it is the way it goes."
The German coach has taken on criticism over his old quotes and Pochettino appears to be the latest to take a dig at his opposite number.
When asked whether Lukaku could still return to the Chelsea team, Pochettino chose to use Klopp's comments as a way to hint anything is possible.
Pochettino said: "I saw Klopp said I will not be in the business [of football if they spend £100m] and then they offered £100m and he says, 'oh I made a mistake', and something changed."
The Argentine coach confirmed he's yet to speak with Lukaku as he has left the situation to the club and the player.
He added: "If the player and clubs wish is to find a solution, it's them. I'm not going to move until the club or the player want to talk with me. I accept the situation when I arrive."
And the Chelsea boss feels signing another forward would create a "mess" in the team. "We need to wait also, he is close, but the last step is difficult after the injury he suffered," Pochettino added.
"It is easy to say we need another offensive player. We have offensive players but they need to recover. If we now bring a player that needs to adapt, you are going to spend the same time as Broja and you are going to create a mess in the squad."